Imagine that you've bought a product from an electronic store. After a few days, your device stops functioning, and you want to register a complaint to replace the product.
You reach the customer support team on call but are not provided with an appropriate solution. You further proceed and drop a mail to report the issue, but still don't get a solid answer from the team. Your next step would probably reach the company via social media platforms or report them at consumer forums.
Today, companies need an efficient and reliable contact centre like the Cisco contact centre, and not call centres. You may not be aware of the difference between the two, but you will understand better as you reach the end of this article.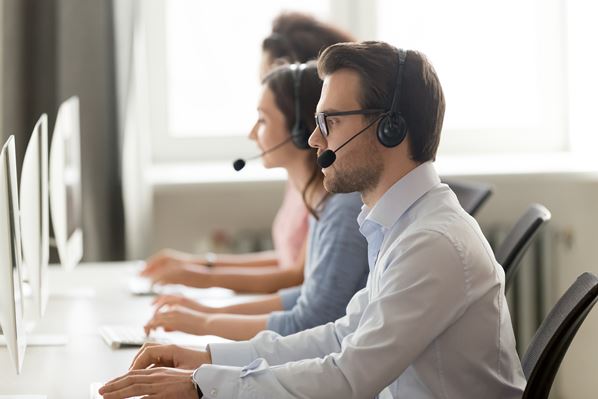 In today's competitive world, your customers have more expectations that a call centre cannot fulfil alone. With technology expanding itself and people getting familiar with it, they encounter many challenges that need to be solved with quick thinking and exceptional support. And this is precisely where a contact centre comes into play.
What is a contact centre?
The customer interaction centre, also known as the contact centre, is more than a call centre. The agents at the contact centre will manage your customer queries across different channels. Irrespective of which platform your customer chooses for help, the agents will do their best to guide them and resolve their problems.
A contact centre provider will improve customer interaction with your brands, ensure 100% customer satisfaction from the services, and help you collect valuable customer feedback.
It uses machine learning, artificialintelligence, and Interactive Voice Response (IVR) to support your business needs.
How have contact centres gained importance in the current scenario?
Brands want to be approachable, and customers want to be heard. Along with enhancing the platforms and increasing the number of ways in which customers can reach them, companies have also shown genuine interest in establishing contact centres in the past few years.
To be accessible and supportive towards consumers, brands largely depend on the contact centre to be their backup and guide.
Why does your business need a contact centre?
As you've read so far, contact centres are proving themselves to be helpful for a business. So, they are meant for pre and post-sale customer interactions.
Whether a customer needs to buy your product and inquire about its price or needs help with after-sales service, the contact centre will provide them with information and direction.
A contact centre also guarantees the following benefits.
You get an insight into what your customers need and expect from your company.
It is easy to access your data from anywhere as everything is gathered and managed from one source.
You get to combine your chats, emails, voicemails, calls, and social interactions from one practically any device of your choice.
Record, collect and access data with the help of one touch from any desired location.
Analyse team performance and report the overall performance of the company.
Other than these, there are several other exciting features of a contact centre that you will discover once you try to reach out to an IT service provider and inquire about the service plans.
So, if you are willing to invest in supporting your business with the help of prominent contact centres like Cisco contact centre, it will turn out to be a worthwhile investment in the long run.