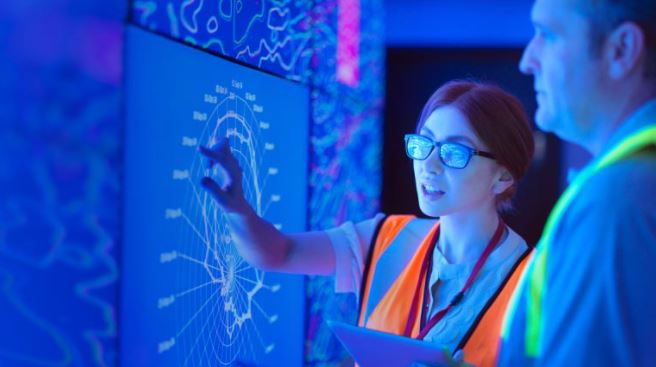 IT infrastructure pertains to the technological assets of your business, including the computing systems, network equipment, OS, data storage, and everything related to what your employees work with daily. 
The role of IT infrastructure services or IMS is to have a team of experts manage and administer your business's technology needs. This type of service ranges from data security, information storage, dedicated network, and cloud-based services. 
Having an IMS is more like getting an internal IT department that takes care of all your business data, network security, and everything in between. These professionals are responsible for setting networking boundaries and managing the entire system infrastructure that runs your business. 
An IT Infrastructure Service Lets You Grow Your Business
A growing business tends to have more significant needs, which often takes a massive cut on your finances. Not only that, but the upkeep of your whole network infrastructure becomes a burden, particularly the preservation of its integrity. 
One of the biggest benefits of IMS is removing the infrastructure side from your business while maintaining information acquisition and data security. An information technology infrastructure service is the best solution if you want to have everything under one umbrella of service. 
Most IT infrastructure services include IT and cloud integration, DevOps security, and cybersecurity and often include new features that improve business accuracy and productivity. For example, business automation lets you take hold of repetitive tasks and delegate manual efforts to AI technology. 
Business Robotic Automation Is The Emerging Trend Of The Future
At the helm of technological expansion are robotic automation processes that allow businesses to simplify tasks and limit human-induced errors. Robotic Process Automation emulates human responses and actions through software configuration and API integrations. 
RPA is an emerging IT infrastructure services field, removing tedious and repetitive processes that take too much of your business' time. Automating high-volume and high-value tasks like invoicing, data aggregation and migration, and email push notifications are accomplished quicker with robotic automation technology. 
Hyper-automation has been coined to reduce human intervention to accomplish tasks in a short period. This system infrastructure allows robotic processes to work alongside humans to grow businesses and perfect complicated and repetitive tasks. 
Upcoming technologies would combine the powers of robotics, AI, Intelligent Business Management, and Advanced Analytics to create an effective integrated service for businesses. Alongside these integrations, IT infrastructure servicing capacitates organizations with a deeper understanding of their market niche.
Business Streamlining Starts with Robotic Process Automation
The most significant benefit of RPA comes from eliminating repetitive tasks and managing costs, and accelerating business growth. The use of sophisticated software to automate demanding high-value tasks helps you manage your services to the full. 
Removing human intervention in work operations like application logins and logouts, filling in forms, and opening emails simplify tasks and save your workers valuable time. In addition, it results in better accuracy, speed, and stricter security compliance. 
On the other end, full business automation starts with Robotic Process Automation. It is a scalable solution to help increase business productivity and work satisfaction. RPA is a rising trend in the IT servicing market and goes beyond the standard offering of most service providers. 
RPA combined with cybersecurity services and cloud-based data management bring your system infrastructure to higher levels of automation.