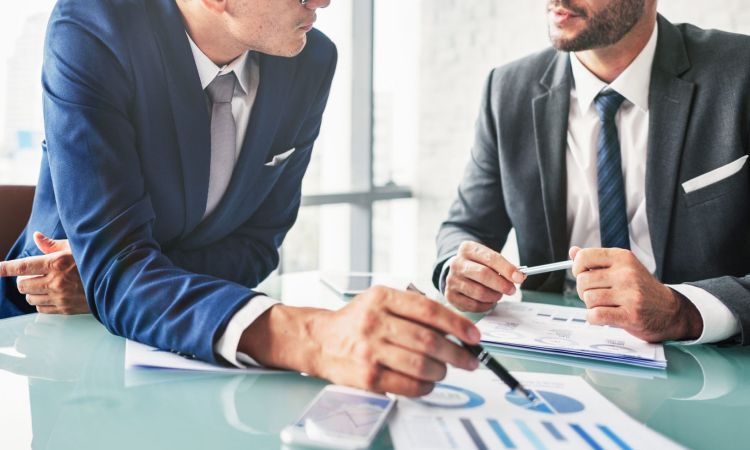 When a business needs to handle its financial issues, it goes to its chief financial officer. And if you're the head of a small company, you know the benefits hiring an outsourced CFO in Sydney can provide. CFOs are an essential element of most prominent businesses since their responsibilities include overseeing and controlling the accounting and financial reporting processes and formulating strategies to increase earnings. However, not all businesses are prepared to do so, and some may seek to outsource the position of the chief financial officer.
When you hire a CFO from outside your firm in Sydney, you have access to new ideas and methods from a seasoned professional. A corporation may benefit from the expertise of an outsourced CFO without having to pay the salary of a full-time CFO. It's also cheaper than hiring a full-time worker with comparable skills. If your firm's financial records are kept just for tax compliance, as with most small businesses, you'll never obtain the type of financial feedback you need to push your company ahead. To move out of the mire and onto the growth curve, you'll need a finance staff with industry understanding to analyze your financial data, examine the competitors, and evaluate market circumstances.
Just what is it that a chief financial officer does for a company?
A chief financial officer is vital for any business, regardless of size. The individual holding this position will be responsible for reporting and analyzing financial data to track and manage the expansion of your business. The duties of an outsourced CFO will be tailored to the demands of the business. In a nutshell, a chief financial officer is responsible for operational accounting and aiding the organization in reaching its long-term financial objectives.
The benefits of using an outsourced CFO
Using a CFO outsourcing service has several advantages. Various companies' justifications may vary. Your business's unique financial situation will dictate whether or not this option is necessary. You may narrow down your options by comparing the services offered by different companies. If you can find a solution that meets your requirements while staying within your price range, it's the most incredible option. Compared to hiring a full-time CFO in Sydney, outsourcing allows you to get the help you need without breaking the bank.
Cost-effective
Many businesses in Sydney find that outsourcing their chief financial officer (CFO) saves money compared to hiring a full-time CFO, who would be among the highest-paid employees. Suppose your business is on the upswing, or you run a relatively modest operation. In that case, this option is attractive because the savings are put to better use in the growth of your enterprise. You may hire an outsourced CFO in Sydney from an outsourcing company for a cost that reflects the employee's time.
However, hiring an internal CFO comes with additional expenses beyond income. So if you need a CFO primarily to keep your money safe, it doesn't make financial sense to hire one at a higher rate than a cheaper alternative would charge.
Rapid outcomes
Using an outside CFO service in Sydney might speed up your business's success. Instead of worrying about when to begin, they may focus on figuring out what to do first and how to generate results. Working closely with the chief financial officer (CFO) facilitates the speedy achievement of your company's goals. Also, the CFO can assist your firm in quickly reaching its financial goals if you provide a clear overview of your company's aims and objectives, which will free you up to focus on other elements of the business.