Are you one of the 40% of business owners that's lucky enough to be reopening their doors soon?
If so, you know how important it is to keep yourself and your workers safe if you want to recover from the devastating effects of the pandemic.
Although the vaccine is rolling out across the world, we all need to be as vigilant as ever if we want to get our lives back to normal.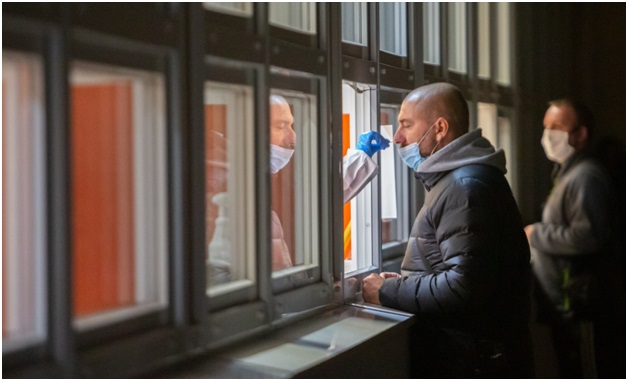 These are the basic principles for ensuring workplace compliance when we all get back to business as usual.
What Is Workplace Compliance?
Although you might have to make some adjustments to your work environment before you open your doors, you're not in for anything new when your workers return.
Workplace compliance with COVID recommendations and regulations hinge on the same principles of safety everywhere nowadays.
These are:
Wearing a suitable face covering
Rigorous hand washing procedures
Compliance with social distancing recommendations
Sanitizing high-contact surfaces religiously
Staying at home if you're feeling ill
Temperature screening
If you stick to these rules and everyone gets vaccinated as soon as they can, we'll all make it out of here alive.
Compliance and Accountability Work Hand-in-Hand
It's vitally important to establish a culture of safety compliance at work whether you're dealing with dangerous machinery or a rampant virus. Your workers must understand that their safety affects others and that we all need to look out for each other.
When somebody isn't complying, be it intentionally or not, their colleagues must feel confident enough to point out where they're going wrong. This applies regardless of rank i.e. a floor sweeper should have the authority to remind the MD that they aren't wearing a mask.
Hold a COVID boot camp the moment you return to the office and explain all the new procedures to your workers. Get them to sign an acknowledgment of the rules and lay down the law regarding accountability too.
Remember, it's your responsibility as an employer to ensure your workers are safe from hazards. That means you need to supply hand sanitizer, clean washrooms, effective face masks, and a sanitary work environment.
Have an Emergency Response Plan
One of the best ways to ensure worker safety is to remove the element of the unknown. Implement temperature testing every morning when your people report for duty and act fast if any of them display signs of infection.
Keep a supply of rapid antigen test kits so you can check their status right away. Waiting for them to undergo testing for COVID at a health facility only delays your response and exposes them to risk if they aren't infected.
A rapid COVID test is one of the most effective COVID test types when you need answers fast. You'll get the results within ten minutes. Take steps to discover more about rapid COVID testing before you reopen your business.
If you get a positive result, you need to follow the steps in your COVID response plan to the letter. These could include isolating the person, thoroughly sanitizing their workstation, and testing everyone who's been in contact with them.
Getting Back on Track
There's no doubt these strange new times require sweeping changes in the way we think about workplace compliance with safety standards. Who thought rapid COVID testing and mandatory masks would become part of basic OHS procedures?
Stick to the rules and guidelines and your workforce will come through this stronger than ever.
For more information and news on the current situation, check-in with our blog for regular updates.