A reliable freight forwarding company is essential to make the import and export process smoother for companies. If you choose an unreliable logistics partner, it can lead to shipment delivery delays that could cost your business a significant amount of money.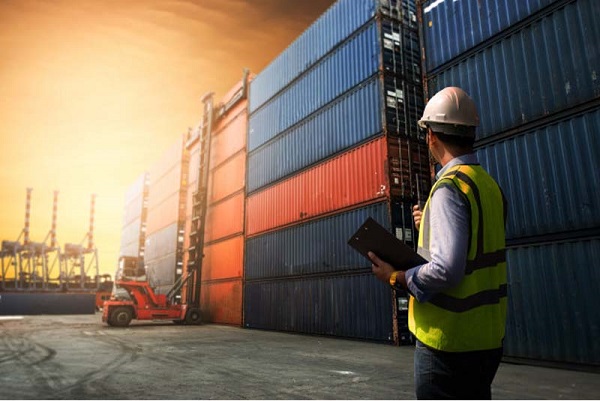 With so many freight forwarding companies in the market, how do you choose the right one? To make things easy for you, here is the list of questions you should ask when looking for international freight forwarders.
Which Destinations Do You Cover?
Some freight forwarders provide services to select international destinations, which might not include the countries or ports where you want to deliver. The first question to ask the international freight forwarder is about their network.
The freight forwarder must have a reliable and established international network. It will facilitate the shipping process and result in streamlined operations. If the freight forwarder does not cover the destinations you want, make sure it has reputable agents present in that country that make transportation of goods possible.
Is GPS Tracking of Cargo Available?
GPS tracking is a common feature available in most industries.  In this age, the ability to track your cargo in real-time can give you peace of mind and remove uncertainties and confusion related to deliveries. It allows you to inform your client's exact date of the shipment arrival.
Most international freight forwarders offer 24/7 track and trace of cargo. The tracking service allows you to plan for logistical contingencies, and you can make alternative arrangements to protect your reputation and offer clients the best service.
Who Will Manage the Customs Clearance?
Every country has laws regarding goods that come and leave the country. Customs clearance is a crucial process in import and export. The custom authority facilitates the movement of cargo, but you need proper documentation to go smoothly.
Ask the freight forwarder about custom clearance. Most freight forwarders also handle customs clearance for their clients. Some are strictly freight forwarders which means they handle logistics only.  In that case, you will need an agent in a foreign country to manage customs clearance for you.
Are You Bonded and Licensed?
Every freight forwarder needs to have proper licenses to run the business. The licensing authority ensures the freight forwarder follows the rules and regulations laid for fair practices in the freight forwarding business.
Bonded means the freight forwarding company is liable to protect its client from losses if there is damage to the cargo due to some unfortunate event. In the event of financial losses to clients, the freight forwarding company will reimburse them.
Do You Have to Pay Any Additional Charges for the Cargo?
There are several elements in the overall price of the shipment that you might know. Most freight forwarders levy Emergency Bunker Surcharge and General Rate Increase without any advance notice. The Emergency Bunker Surcharge is related to an increase in fuel prices. The General Rate Increase refers to the adjustment (increase) of freight rates for a specific trade route for a given period.
To sum up, the freight forwarding company offers specialized services that make transportation of goods more manageable and stress-free. The above questions allow you to gather important information about freight forwarders essential to make an informed choice.