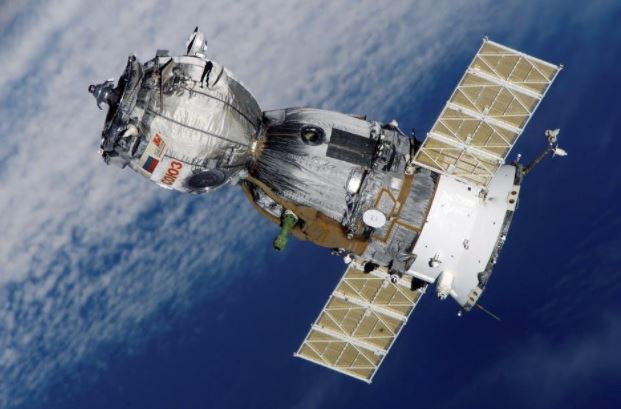 Global Positioning System (GPS) and Global Navigation Satellite System (GNSS) are related to satellite positioning, but there are some differences. The difference between GPS and GNSS is related to how the systems utilize satellite location data. One receives the data, while the other transmits the data. 
There are many kinds of GNSS/GPS systems in the world. Read on to learn more about these important technologies and the differences between GPS vs. GNSS.
What Is a GNSS?
GNSS is a constellation of satellites that orbit the Earth and detect and share positioning data for receivers on the ground. What is a GNSS used for? GNSS system can pinpoint the location of a receiver device anywhere on the plant.
There are six GNSS networks in operation around the world.
GPS is the system used in the United States with 33 satellites in operation. In Russia, GLONASS has at least a dozen satellites. But these two systems provide worldwide coverage. Other GNSS systems include:
Galileo – European Union

Beidou – China

QZSS – Japan, Australia, and New Zealand

IRNSS – India, Pakistan, Afghanistan
GPS vs. GNSS
If GNSS is the network of satellites providing data location around the globe, what is a GPS? GPS is the GNSS system used in the United States. It began operation in 1978 and became public in 1984. It is currently the most utilized GNSS system in the world.
GPS offers a wide range of capabilities for businesses and consumers, including:
Marine navigation

Aviation tracking

Farming

Surveying

Telecommunications
Consumer use of GPS is at an all-time high. From tracking hikes and runs to keeping tabs on pets, GPS is part of our everyday lives.
GNSS Simulators
When products are in development that require GPS/GNSS, many companies choose to test them using GNSS simulators. A GNSS simulator can determine if a product's geolocation services will work in the real world, from military vehicles to smart devices.
Some simulators allow you to select the environment and terrain in which the device will be used. As you can see here, there are exciting GNSS simulator systems to help companies bring their products to market.
Understanding the Difference
While the two terms are often used interchangeably, there are differences between GNSS vs. GPS. GNSS is a network of satellites used to identify locations or positions around the globe. GPS is a type of GNSS, but it is also a receiver-based system that collects the satellites' data to report location information on the ground.
The Future of Location Services
Knowing the difference between GPS vs GNSS will help you if you travel abroad. While most Americans refer to GPS as a catchall descriptor of satellite location tracking, similar systems use different names in other areas of the world. The key is to understand GNSS as the satellite system orbiting the earth, while GPS is a location-based receiver system here in the United States.
GPS and GNSS systems will continue to provide value to consumers and businesses alike in the future. From tracking the location of your keys and personal items to helping companies navigate open waters and congested freeways, GPS has a bright future ahead. For more technology articles, please explore the rest of our site.