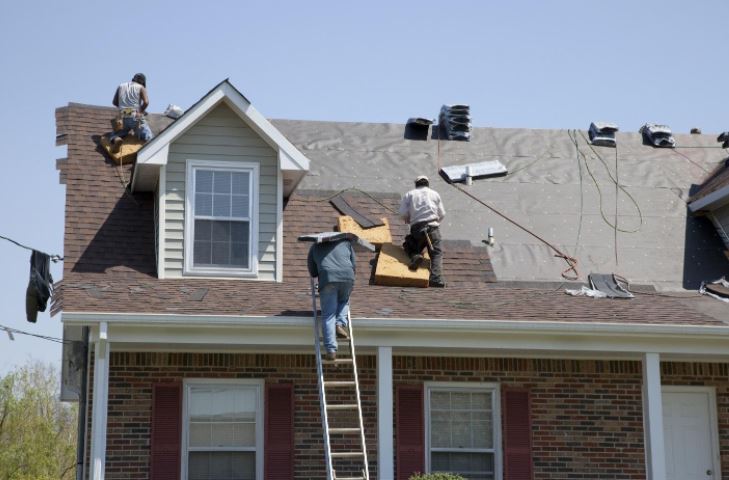 After the purchase of your home itself, roofing replacement is one of the single most expensive home-related purchases you can make. The national average clocks in at a little over $8000 for replacement, while basic leak repairs average around $900.
Needless to say, most homeowners prefer repair over replacement. Your costs will also vary based on material selection and home size. Yet, the question most homeowners focus on is:
"How can I choose the best roofing company in my area?"
After all, if you're about to drop eight grand on the table, you want quality. Keep reading for our quick guide on picking the best local roofer.
Word of Mouth
Friends and family are the best starting place for finding a good roofing contractor. Most homeowners end up replacing their roof before they sell a home or if they live in one long enough.
You'll likely find yourself overwhelmed with the recommendations or hearing the same name over and over again. If it's the latter, start with that company when you do your research.
Search Online
Your next step is an online search. You can look for more contractors who handle residential roofing or even commercial roofing if that's what you need.
Look into the company and establish some basic facts, such as:
How long the company has been open

Licensing

Insurance
Not all states require licenses, but any reputable roofer carries insurance. You also want a company that's been around for a few years, since it's a good sign they won't vanish overnight.
Get Multiple Bids
Don't make price the major factor in your choice of the best roofing contractor. That said, get several estimates for the job. Assuming everyone is playing fair, the estimates should resemble each other in terms of materials and the projected final cost.
Treat lowball bids as a bad sign, since it means the contractor is probably cutting corners somewhere. Bids that come in more than 10 percent above the average aren't necessarily a sign of bad faith, but you should ask why it's so much higher.
Get It in Writing
Make sure you get financial information, such as the estimate, in writing. While the roofer can't control things like price increases for materials, the final bill should remain in the same ballpark as the estimate.
A reputable roofing contractor won't blink at putting things in writing. Plus, getting estimates and financing agreements in writing protects you in the long run.
Picking Your Roofing Contractor
Picking a roofing company isn't like picking a stylist. If you get a bad haircut, it will grow out. If you get a bad roof, it can wreck your home.
That means you must put in the time and research the companies. Read reviews, check their websites, and talk with the owner or general manager. Make sure that everything looks and sounds legitimate before you commit yourself to any company.
Looking for more tips on renovations or home repairs. Head over to our Home & Garden section for more home improvement articles.