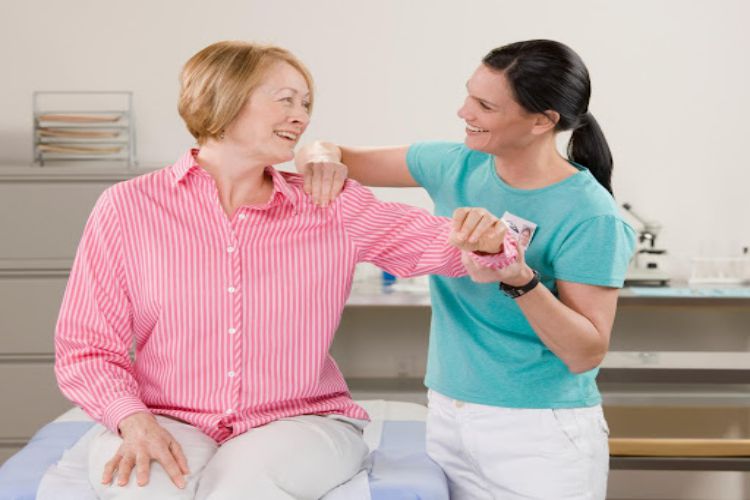 Currently, there are over 239,000 physical therapists working in the US, with another 50,000 expected to join the field by 2030. 
If you're looking for a physical therapist, there's no shortage of options. But since everyone specializes in different types of therapy, how can you find the best physical therapist for your needs?
Whether you're recovering from an injury or surgery or you simply wish to improve your health and wellbeing, there's a therapist who's perfect for you. Follow these four tips to find them!
Ask for Referrals & Recommendations
The best place to start is by asking around for recommendations. Check with your local friends, colleagues, and family members and ask if they've had a positive experience with a physical therapist in the area.
You can also check with medical professionals you already know and trust. Your family doctor or specialist might have a good recommendation for you, especially since they're already familiar with your medical needs. You can also check with chiropractors and massage therapists, as they often network with other health professionals.
Read Reviews & Testimonials
Next, take your research online. Whether you have a personal recommendation or you're doing your own search, it's time to hear what others have to say about the physical therapist.
When you visit a site like Thehealthcollab.com.au, see what their patients have to say about working with the therapist.
Are they treated in a warm, friendly, and professional manner? Is the therapist easy to communicate with and happy to tailor their treatment to the patient's needs? Are they happy with the results of their physical therapy sessions?
Check Credentials & Specialties
Physical therapists are well-educated medical professionals. They've completed 6-8 years of schooling as well as met the requirements for state licensure.
Make sure the therapist you choose has one of two credentials:
"PT" (physical therapist), or

"DPT" (doctor of physical therapy)
You may also want to look for a board-certified specialist in a field relevant to your health needs. For example, some of the best physical therapists specialize in geriatrics, orthopedics, sports, women's health, or wound management. 
Consider Payment Options
A final consideration is how you're going to pay for your physical therapy.
If you have medical insurance, you'll want to choose a clinic that's in your insurer's network. Even if it's in-network, you may still need to meet a deductible or make a co-payment for each treatment. 
Also, keep in mind that just because your doctor refers you to a physical therapist in their office doesn't mean you have to use them. Legally, you have the right to choose any physical therapist in your state as long as they participate in your insurance plan.
If you're seeking treatment without medical insurance, make sure you understand all the costs involved before you begin.
Find the Best Physical Therapist for Your Needs
Whether you're recovering from an injury, healing after an operation, or battling the effects of aging, physical therapy can help you down the path to optimal health. Use the tips above to lead you to the best physical therapist in your locale!
Looking for more great tips for your mental and physical health? Stay right here and continue browsing our blog.