Addictions aren't uncommon in today's America, laypeople have realized. Many forms of addiction plague the mental health of ordinary people today. These addictions are manageable via proper treatment methods, from eating/shopping to social media consumption. It's estimated that 20+ million Americans are suffering from drug/alcohol addictions right now. But just a smaller portion of them receives any form of professional assistance. However, people have often questioned the legitimacy of rehabilitation. They're asking: "Does rehab work?" Why must we spend our money on a process that doesn't promise recovery? Understanding how rehab works can motivate addicts to receive the help they need to recover.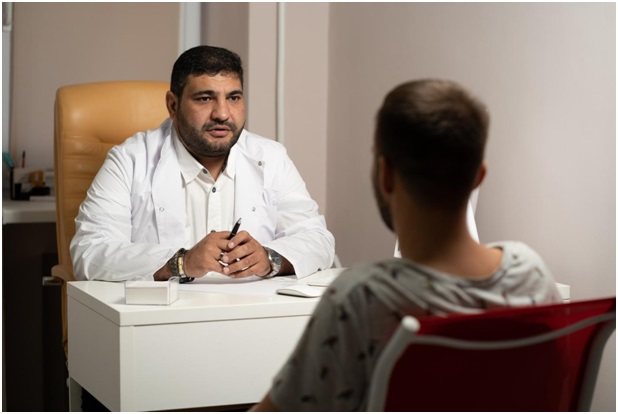 How does addiction treatment work?
Some regard the Palm Beach Country as America's "rehab capital." But people have also argued that Florida's billion-dollar addiction treatment industry suffers from fraud, overdose, and mismanagement. Scammers have maligned the reputation of some respectable rehab centers due to their corruption and other illegal activities. These instances have made people question the legitimacy of rehabilitation. So, we're closely looking at the science between addiction treatment here to understand how doctors treat addicts' harmful cravings. So, learning how rehab centers cure addictions – the science behind the whole procedure – can make your journey to recovery less daunting. Let's see how rehab works scientifically.
The four stages of recovery
Addictions – drugs, alcohol, or other substances – ruin lives, destroy families, and transform people into fanatics. However, addiction recovery can help people overcome their addictions to maintain sobriety. People should contact trusted rehab centers like the Palm Beach Institute for promised recovery. These facilities help addicts regain some self-control, decide to change, and conquer their cravings. We'll now discuss the four chief stages of addiction recovery that NIDA set down as a lifelong procedure:
This process involves specialists interviewing patients, screening them for diseases, and establishing an individualized treatment strategy. They evaluate the client's overall health and medical background. After the patient's been admitted, they may feel ambivalent about recovery. Addicts do suffer from uncertainty regarding a recovery program. So, counselors motivate addicts to recover by exploring feelings of denial. Once you overcome denial, you can pursue sobriety in the next stage.
This stage is called "early abstinence," where you experience withdrawal symptoms and cravings for that substance. Specialists prevent addiction relapse in this stage by teaching you coping skills. Thus, you fight triggers and temptations to maintain sobriety. In rehab centers, addicts participate in healthy activities to distract themselves from triggers. They also engage in self-help groups to learn about their addictions. After 90 days of abstinence, they're prepared to maintain abstinence now.
This stage also focuses on preventing addiction relapse. You learn about the warning signs of relapse for enhancing your willpower and avoiding triggers. The coping skills you were taught in the second stage will help you overcome your addiction. Addicts learn about establishing healthy relationships, developing a substance-free lifestyle, and managing their anger through exercise and nutrition. This stage may go on for months or even years! After that, it's finally time for some advanced recovery.
Statistics indicate that 85% of addicts relapse a year after treatment. So, the final stage of recovery arrives when you have stayed sober for more than a year. Your entire lifestyle's created around activities that don't involve that substance in this stage. You will establish connections with people who don't encourage you to drink. You will adopt pastimes that don't involve alcohol. Now, this "advanced recovery" stage helps people say "goodbye" to their addictions and live their lives drugless.
The five stages of change in addicts
Addicts must go through the five levels of addiction recovery while in rehab. These stages are described as the changes in an addict's thoughts that allow that person to overcome the addiction. Experts created these stages based on the well-known "Transtheoretical Model" established in the '90s to help folks quit smoking. An addiction recovery facility allows people to experience these five stages easily and restore their willpower. You may learn about these stages for understanding how addiction recovery happens:
Precontemplation: Addicts justify their addictions or believe that recovery isn't possible.
Contemplation: Addicts hesitatingly prepare themselves for change and are now more open to listening to reason.
Preparation: Addicts show a sense of urgency when attaining sobriety. They can now go a few days without turning to drugs.
Action: Now, addicts are committed to recovering from addictions. They can maintain sobriety for longer periods and focus more on self-care.
Maintenance: Addicts are now attempting to prevent addiction relapse by implementing some grave lifestyle changes. They've become well-aware of the dangers of addiction.
Which areas are covered in recovery programs?
How are recovery programs designed? Well, they're designed to fulfill every patient's specific demands. The success of rehabilitation depends on several factors, including the nature/intensity of addiction and the problems resulting from cravings. Moreover, the patient's overall health and family history are crucial factors. Although different rehab centers have slightly different programs, certain areas are covered by all of them. So, here's the breakdown of the areas covered by recovery programs now:
Family support
Managing pain
Work-related training
Psychological counseling
Learning socialization skills
Learning communication skills
Maintaining physical well-being
Self-care such as feeding, dressing, and toileting
Conclusion
Statistics indicate that 1 in 10 American adults today have overcome addiction to a substance. It means that addiction recovery is possible when you've contacted the right rehab center. How does rehab work? Well, it starts with an interview when physicians evaluate the patient's overall health. Treatment begins after screening is over. The client undergoes medical detox to remove toxins from the body and mitigate withdrawal symptoms. Then techniques such as" cognitive behavioral therapy" are implemented to cure the patient. After the patient has recovered, they're supervised to prevent addiction relapse. That's how modern-day rehab centers treat patients and find why they were addicted to drugs before.