A swimming pool can offer a lot of enjoyment during the warm summer months. It's a place you can cool off, relax, and spend time with friends or family.
Despite all of those benefits, your pool also needs regular maintenance to keep it in top condition. That means monitoring the pool's pH levels, adding chlorine, cleaning out the filters.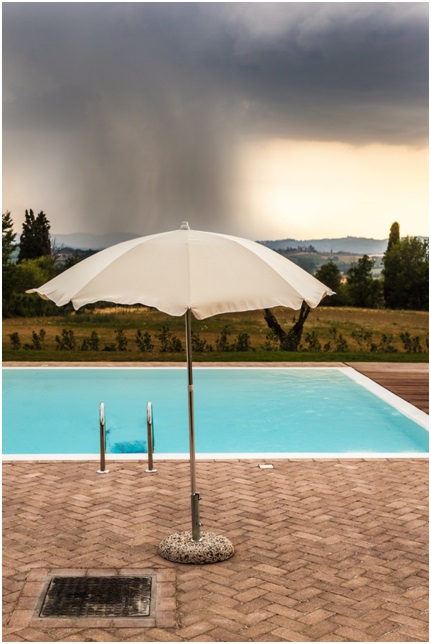 An often overlooked part of a pool, however, is the pool pump. While these pumps often work flawlessly for years, you will need a pool pump replacement at some point. Keep reading for our guide on spotting when you need that replacement and how much a new swimming pool pump will cost.
Signs You Should Replace a Pool Pump
Pool pumps will often run without trouble for as long as a decade. Unfortunately, you won't always notice when pool pump problems crop up.
Some obvious signs of a faulty pool pump include a screeching noise from the motor or water leaking out of the pump itself. Unfortunately, the pump may fail less dramatically than that.
Other signs include the pump not turning on at all or turning on without moving water through the filtration system. These signs can go unnoticed if you don't check that pump actually turns on or moves water.
Partial or Full Replacement
When it comes to a pool pump replacement, you may not need a full pump replacement. A motor failure is often the culprit when a pool pump stop working, since the motor does most of the work. If the rest of the pump, such as the casing, is in good condition, you can often just replace the motor.
Motor replacements typically cost less, but there is an point of diminishing returns. If you won't save a substantial amount compared with a full replacement, you're likely better off with a new pump.
Pool Pump Replacement Cost
Your pool pump replacement cost will vary a bit by location. If your hire someone to install the pump, their hourly rate will reflect local norms. That means you can expect much higher labor costs somewhere like Miami than you'll typically see in rural Tennessee.
You'll also see some variation based on the brand of pool pump you buy. As a general rule, you can expect a pool pump replacement to run about $500 with installation labor. On the high end, the cost hovers around $800.
Pool Pump Decision-Making
Pool pump replacement decisions can affect your total overall investment. Hiring a pro for the motor or pump replacement tacks labor costs onto the materials, but saves you time.
A DIY approach can save you money, but may require that you deal with wiring. Unless you are very comfortable with wiring or rewiring, it's usually worth the money to get a pro to handle that part of the work.
You can also moderate the total cost by buying a less expensive pump model. These models often about as well for about as long.
Looking for more tips for around the house? Check out the posts in our Home & Garden section.