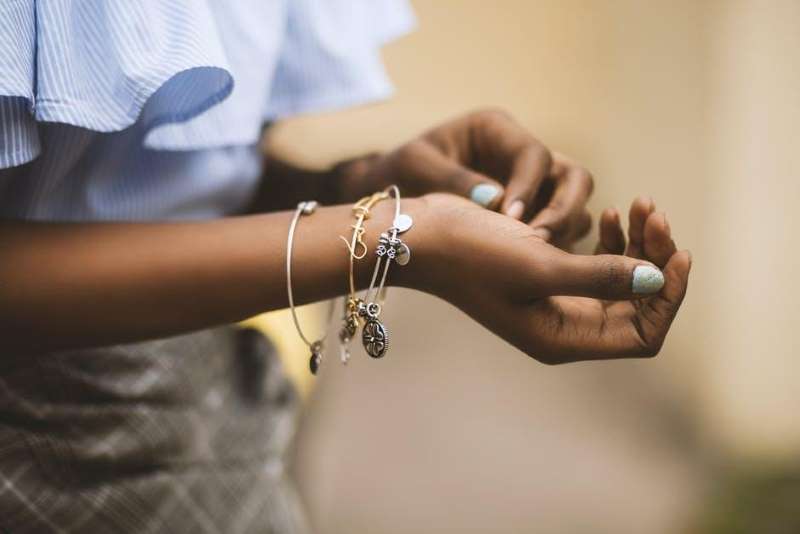 Having a reaction to a beloved piece of jewelry? It's more common than you think!
If you ever bought a ring that turned your skin green, scratched the itchy skin around new earrings, or found yourself with a rash under your necklace, you certainly aren't alone. Jewelry allergies make it hard for many of us to wear our favorite types of jewelry, and serious allergies can even become infected.
However, a jewelry allergy doesn't mean you can't be fashion-forward; it just means you need to buy with care. Keep reading for key tips on choosing accessories that won't cause flare-ups.
When in Doubt, Avoid Nickel-Based Jewelry
If you're not sure what kind of metal is setting off an allergic reaction, it may help to avoid nickel. Many of us discover our nickel allergy after buying budget-friendly jewelry options, as nickel is cheaper to produce than most other types of metals.
Nickel may also be a safe guess for your metal allergy because it's the most common metal allergy. Avoid this metal if you have sensitive skin!
Use Metal-Testing Kits for Mixed-Metal Jewelry
When you're not sure about the composition of your favorite new piece of mixed metal jewelry, a metal-testing kit can make all the difference. These kits come with simple solutions you can rub onto the metal, allowing you to figure out the makeup from a color-coded reaction. You can find these kits at reasonable prices via sites like Amazon.
Metal-testing kits are great for checking antique or estate jewelry, pieces you've been gifted, or pieces you've inherited.
Try Palladium Alloys and Fine Jewelry
Alloys, which mix multiple metallic elements, often contain nickel or brass, both of which can turn your skin a nasty shade of green. This includes alloys like brass and rose gold. Palladium alloys, however, are hypoallergenic without being too pricey, making them a safe bet for your jewelry needs.
If you don't mind the composition of your jewelry, however, you can always upgrade to fine jewelry in metals like gold, platinum, tantalum, and sterling silver. These metals tend to have fewer elements added to their alloys, meaning your skin is less likely to break out in a rash when you're wearing them. Check for the word "hypoallergenic" as you shop.
Be Cautious With Your Body Jewelry
Any jewelry you're putting into a piercing should be hypoallergenic—otherwise, you run the risk of infection. Again, there are a few specific terms you'll want to keep in mind as you shop, including "hypoallergenic," "nickel-free," or "surgical." No matter the metal composition, be sure to clean your body jewelry on a regular basis.
Take Care With Your Jewelry Allergies
Retiring old favorites to make room for hypoallergenic new ones gives you a great opportunity to find tasteful pieces that won't cause flare-ups. Keeping these tips in mind can help you as you take stock of what you have or shop for new pieces. Take care to find the right pieces and you'll be wearing them—free of jewelry allergies—for years to come.
Want more fashion and beauty tips that help you make the most of your new finds? Check out our other posts for more insights.