Pecans and nuts make a good gift as they are rich in calcium, magnesium, and potassium that help in diabetes management, disease prevention, and arthritis relief. According to experts, pecans and nuts are suitable for everyone as they provide several benefits.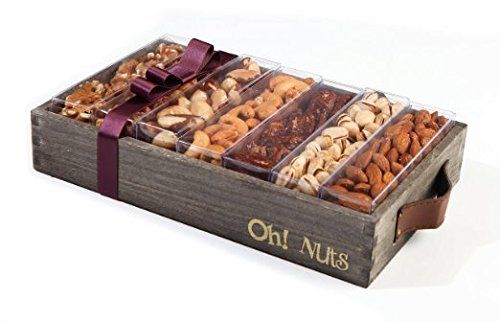 Here are some essential tips for choosing the best pecans and nuts for gifting at stores like Stillwater Farm Market.
Quality of the Nut
The time of picking pecan plays a crucial role in the quality of the tree nut. Leading manufacturers check for the ripeness of pecans before picking them and sending them for further processing.
Pecans are not harvested directly from the trees. When pecans are ripe and ready for harvest, the green hull encapsulating the nut opens on the tree. The result is the nuts with the shell are dropped to the ground.
Not all pecans fallen on the ground are suitable for processing. Some pecans have signs of embryo rot, while some have a black spot from stink bugs. If the appearance of the pecan is wafer-like or shriveled, it should be discarded. Most manufacturers follow the handpicking method to collect top-quality nuts.
Dark Chocolate Dipped Pecans
Pecans have a buttery, nutty flavor, and they gel well with chocolates. Instead of gifting raw or roasted pecans, you can gift your loved ones chocolate-dipped pecans. If you want to give pecans to a health-conscious person, Stillwater Farm Market offers nuts dipped in dark chocolate.
Multi-Flavored Pecans
Pecans are available in a wide assortment of flavors. Some of the flavors available are Milk chocolate, Dark chocolate, White Chocolate, Sweet Praline, Cinnamon Toast, Amaretto frosted, and Butter Toffee. A standard pecan gift pack has four types of pecans, and you have the option to choose any four flavors that the recipient may like.
Pecan Halves
Pecans are staple in home pantries, and they are used to enhance the flavor of several main dishes. Pecan halves make an excellent gift, and they can be used in several dishes or eaten as a snack. These nuts are packed with antioxidants that help with weight loss, helps digestion, and keeps your heart healthy.
Butter Toffee Pecan
Butter toffee has a rich history that spans centuries. It is one of the classic sweet treats that delights every generation. You can consider gifting butter toffee pecan that provides the best combination of taste and health. The nut is not difficult to bite, and people love the buttery flavor that bursts into their mouth.
Pecan Pieces
Pecan pieces can make an ideal gift as they can be used in cake, cookie, and bread recipes. Most homemakers will love receiving practical gifts like pecan pieces. They can enhance the flavor of your salads and add earthiness to your vegetable dishes.
Honey Glazed Pecan
Honey-glazed pecans can be a great snack item. The pecans are dipped in honey and dried naturally. The sweet flavor of the honey and the buttery, nutty taste of pecan complement each other.
To sum up, these are some great ideas to pick the best pecans for gifting. Your loved ones will be happy to receive this healthy tree nut in any shape, size, and flavor.