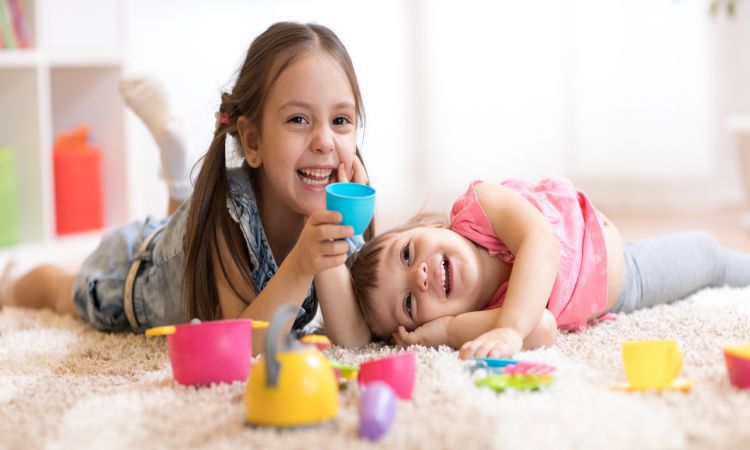 Did you know that the design of your bedroom seriously affects your mood?
If that's true for adults, it's even more true for kids. Growing up is hard, and kids need a calm space to play and relax.
If you're designing a kid's room, maybe you're not sure how to make that space warm and inviting. If that sounds like you, you've come to the right place!
Here are the top dos and don'ts for designing a kid's room—plus some fun design ideas!
Don't Design the Room Around a Current Obsession
Right now, your kids are probably obsessed with something. Maybe they love horses, basketball, mermaids, Frozen, or dinosaurs. But unless this is a long-standing passion of theirs, don't design the room around it.
Why? Because kids move on quickly. Pretty soon the next shiny thing will come along, and they will leave their old hobbies behind. That's part of growing up, but the room will last much longer than the obsession.
So don't choose a theme that's based on a current hobby. Instead, pick simple designs that will stay relevant.
Don't Clutter the Space
There is a lot of cute kid-sized room decor out there. If you aren't careful, you might end up buying a lot more items that will fit into the space.
But resist the urge to stuff the child's room full of furniture, toys, and shelves! Open spaces are more relaxing, and besides, kids love to play. Give them the open floor space to use their imaginations.
Do Combine Bright Colors With Neutral Tones
If you fill the room design with multiple bright colors (think stripes or polka dots), the room will become busy, and it will be hard to relax in it. Instead, choose one bright color and one or two neutral tones.
For example, you could plan for one yellow accent wall, while the rest of the walls can be white or tan. Maybe the comforter and pillows are white, while you add a bright yellow throw pillow for a splash of color.
Do Consider Adding Fun Wallpaper
Speaking of accent walls, you don't have to paint an accent wall one solid color. You can cover the kids' bedroom wall with fun designs like wallpaper watermelon.
You could even run with the watermelon design and pick up a watermelon-themed throw blanket or painting. It's up to you! Be creative.
Do Plan for the Future
Don't forget to consider how you might want to use this space in the future. If there are two kids in the room right now, will they eventually need their own space? Will they outgrow this bunk bed? When will they need a desk?
You don't need to answer all these questions right now. But you shouldn't buy thousands of dollars worth of tiny furniture that your child will outgrow in two years. Be smart with your choices.
Enjoy Your Brand New Kid's Room
In the end, the best advice we can give is not to stress too much about the details. As long as you're making thoughtful choices, your children will love their new kid's room.
Looking for more fun and fresh ways to spice up your interior design? Don't forget to check out our Home & Garden category!