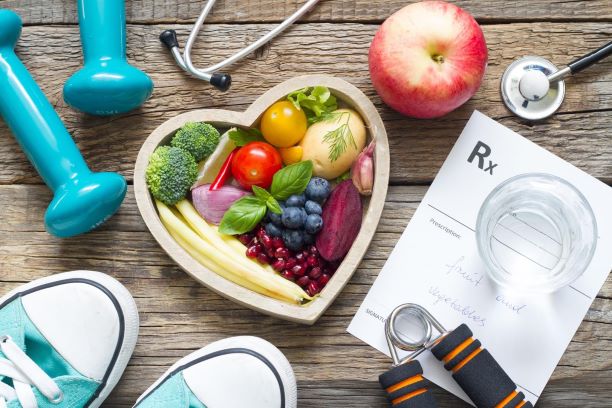 Every 36 seconds, someone dies in America from heart disease.
Between sitting at a desk all day, eating lots of fast food, and genetics, many of us aren't set up for long-lasting heart health. Cardiovascular disease is a growing problem in America, and it's showing us we need to take better care of ourselves.
It's never too late to make changes to your daily routine to work towards a healthier heart. It takes discipline, motivation, and a little bit of help.
We are here to provide that help. Keep reading below to learn how to take care of your heart.
Eat Healthy and Exercise
No matter what, it's always important to create an active lifestyle and to eat a balanced diet. These things are important whether or not you're struggling with heart care.
When creating an active lifestyle, start slow and work your way up. If you live a sedentary life right now, start by going on short walks around your neighborhood every morning. As you continue, add longer or more frequent workouts.
Don't be afraid to get creative in your workouts. Try things like dancing, biking, rowing, and hiking. Do active things with friends and family to make it more fun.
As far as diet, be aware of what you're putting into your body. This doesn't mean to completely deny yourself a treat every now and then but works towards balance.
Make sure to eat plenty of vegetables and fruit while working healthy fats into your meals. Eat whole grains, drink lots of water, and cut down on sugar.
Find a Doctor You Trust
It's important to have a doctor you can trust. To keep an eye on your heart health, you'll want to schedule regular check-ups and have someone you can be honest with when addressing questions and concerns.
Have your doctor check your blood pressure and listen to your heartbeat. Ask them what steps you can take to improve your heart and keep your health consistent.
If you do experience any complications or heart disease symptoms, call your doctor's office immediately. It's better to be safe than sorry. Follow any tips and guidelines they give you to improve your health. Order prescription online to save money on any treatment meds they suggest.
A trusted doctor will know your heart best!
Seek Peace
Constant stress and anxiety can have negative effects on our hearts. Seek peace in your life.
Take time to do things you enjoy, like reading or painting. Find a therapist if you find that you may need one.
Stress can not only hurt our heart; it can lead to unhealthy habits. For example, people who are stressed may drink more, smoke a lot, or indulge in unhealthy snacks.
Take Care of Your Heart for a Healthy, Happy Life
It's always important to take care of your heart. You'll feel better every day, and you'll set yourself up for a successful future.
Create an active lifestyle and eat a balanced diet. Find a doctor you trust, and don't be afraid to bring any concerns to them. Take time each day to relax and try not to stress too much about life.
Do you want to read more about health, fashion, and beauty? Check out the rest of our site.