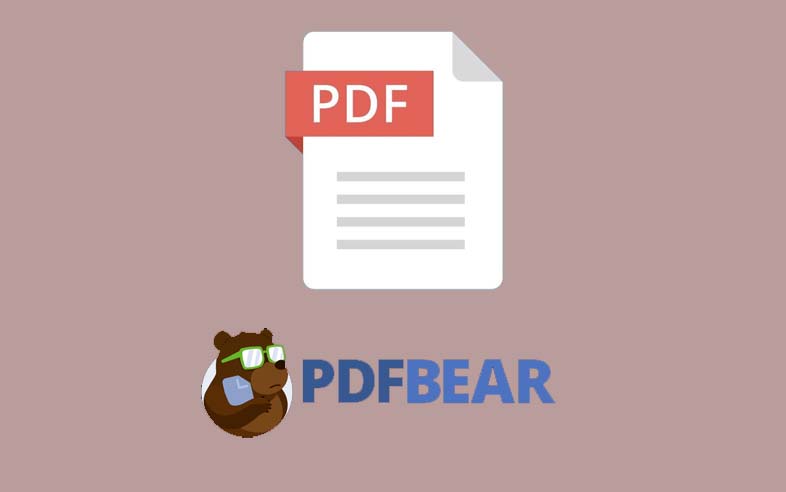 PDF is one of the most commonly used file formats among many businesses. Aside from its universal access, PDF also gives other benefits such as keeping the original format of your documents and protecting it from other users with password encryption. However, did you know that you can do more with your files than just using it for plainly archiving your documents?
PDFBear, one of the most trusted online tool platforms, offers a wide range of services and features. This website helps manage your files and perform different functions such as convert, compress, edit, protect, and merge PDF free of charge. If you want to know more about these features, let's a look at each of them.
Organize Your PDF files
Decluttering your paper works is not only for physical documents in your filing cabinets. It's also a necessary task to do when it comes to your digital files. Good thing, you can use PDFBear to help organize all your files.
Merge – If you need to combine multiple files and save them on a single document, all you need to do is use the Merge feature of PDFBear. Through this, you can easily merge all your cluttered files and save them in categories, dates, or however you please. This will also save space on your computer. Instead of having multiple documents, it is all saved as one.
Split – For instances where you need to make a copy of specific pages from an existing file, you can extract it using PDFBear's Split function. You do not need to access the original file and make a copy to save a document. All you need to do is to upload the current file on the PDFBear website and select the pages that you want to extract and save it as another file.
Delete – In cases where you need to alter a file and delete some of the unnecessary pages, you can utilize the Delete Pages feature on the PDFBear website. Now, it will be easier for you to keep your files updated with this feature. Instantly, you can save time and space in one go.
Converting files to PDF and reverse
File conversion is the main feature of PDFBear. You can convert any existing editable file to a more permanent PDF file in as fast as 2 minutes. By using the online platform, you do not need to install or download any software. And most, importantly, you can use these tools for free.
Document files to PDF – You can use this tool to convert all your word document files, regardless of the extension, to PDF.
Spreadsheets to PDF – To make sure that your data will not be altered, you can convert them to a PDF file. PDFBear is compatible with all types of spreadsheet files, whether it's a Microsoft Excel or WPS file. For as long as it's a readable spreadsheet, you can convert it.
Presentations to PDF – Never be too complacent with your slideshow presentations. It always pays to have a backup. With the help of PDFBear, you can convert your PowerPoint, or any related file, to PDF and keep the current formatting of your presentation.
Images to PDF – In cases where you need to collate your images into one file, you can choose to convert it to a PDF file. This platform also allows you to convert all types of image files such as JPG, TIFF, and GIF. You can guarantee that it will keep the original quality of your images.
Aside from these, you can also convert your files to other file extensions: PDF to Word, PDF to Excel, PDF to PowerPoint, and PDF to Images. It's an all in one tool for all your conversion needs.
More Tools to Consider
The features mentioned above are the most common tools used in many document management. However, PDFBear understands that there's more to these basic needs. Because of this, they also provide other services such as:
File compression to reduce the size of your file
Repair an existing corrupted file
Adding of Watermarks
Rotating the page/s of an existing file for better viewing
Adding Page Numbers for long-form documents
Incorporating a eSignature on your documents
Encrypting your document with a password
Unlocking your file
Maximize your PDF tools today!
Make sure that you maximize all the features and benefits of using a file. Check out PDFBear's website to know more.