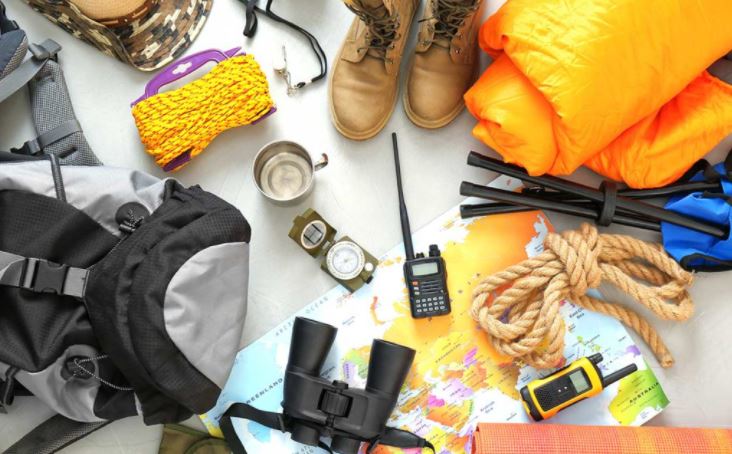 After covid-19 struck the world, most people have been stuck in their houses and cities. Everyone is waiting for the right opportunity to go out with their friends and families on vacations and adventures. One is stuck at their homes/workplaces and living a monotonous life these days where they only work and have no time for leisure. Everyone has planned something or the other to do when this pandemic gives them a break. Every person wishes to visit different places and do outdoor activities, but everyone needs outdoor gear to execute their plan successfully. There are several outdoor gear brands in the market that provide quality products.
One needs to carry outdoor gear while performing outdoor adventures and activities like hiking, camping, fishing, and many more. So, one must think that they can also do all of this in their regular outfits and with the stuff they have at home, and that's where they're wrong. There is something made for everything. 
For hiking, there are special backpacks and boots. For camping, there are sleeping bags and tents, and for fishing, there are fishing rods. All of these articles go hand in hand with their respective adventure. Without them, one might hurt themselves and others around them. 
HIKING
Hiking is a sport that requires one to walk long distances across various types of paths. The path might have snow, stones, pebbles, or might be an upsloping hill with boulders. One cannot simply walk miles in the standard running shoes. If one tries to do that, then he/she might hurt their leg and go through severe pain. Instead, buying shoes specially made for hiking and mountaineering can help avoid these problems and carry out their journey comfortably. They are thicker, water-resistant, have more grip, and are more flexible than the standard running shoe one might have. A backpack that is compact yet has a lot of space is a must while on hikes. Since one might be climbing up a slope or a hill, it becomes difficult for a person to carry more than one bag. The bag that they carry has only necessary things and does not want it to be heavy. Backpacks are made explicitly for purposes like these. They are tall and compact and can still fit in a lot of essentials. 
CAMPING
Everyone needs a taste of nature now and then. One of the best ways to experience nature is camping. Camping is an activity where one and a group of people stay away from home in a tent or a recreational vehicle.
It is known that most people who camp do not own RVs, so the only option is a tent. This is when one turns to outdoor gear. They provide adventurists with the best outdoor equipment required to brave the wild. One is not expected to visit tens and hundreds of shops to buy everything needed to carry out their journey successfully. Stores like Sherpa offers products from the best outdoor gear brands, and one can purchase them from the comfort of one's home.
CONCLUSION
One should not compromise safety and comfort just for some money. The money spent on outdoor gear is a one-time investment as the equipment is very durable and gives value to money like no other. Outdoor gear is a requirement for everyone who loves adventure, and one should not think twice before buying it.