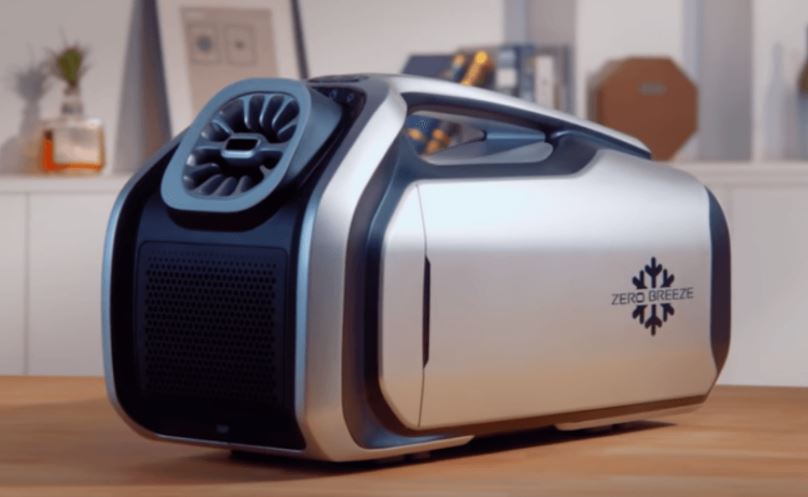 The 21st century has been an era focused on driving change and innovation. All throughout the globe, billions of people utilize modern technologies in order to improve their lives and ensure greater productivity. As technology has become increasingly more prevalent in recent years, numerous novel innovations have helped to spur advancement. One of the most interesting of these new technologies is the portable air conditioner. Air conditioning has existed for years, but portable air conditioners open up greater possibilities for cooling off when you are in outdoor spaces and throughout your home. There is a multitude of these products on the market today, but the zero breeze mark 2 portable air conditioner is certainly one of the most imperative. When you have the zero breeze as a part of your home, you will be able to stay cool, even when you are outdoors. Learning about the zero breeze mark 2 portable a/c and understanding the numerous benefits it can provide you will be imperative in ensuring a more comfortable experience. 
Using Zero Breeze Mark 2 in Your Daily Life
When you invest in a portable air conditioner, you are spending a good chunk of money, which is why it is so critical to learning exactly what you will be receiving. By investing in the zero breeze mark 2, you will be able to have a multitude of options for your outdoor adventures, as this product is designed to be utilized throughout a variety of outdoor settings – some of these include RVs, boats, cabins, tents, and more! Another major benefit of this product is that it comes loaded with strong battery life backed up by a 24V micro inverter compressor and a smart battery that can last up to 5 hours. Another excellent advantage is that you can charge the unit almost anywhere, as it can be plugged into a standard wall outlet or a car charging system, as well as the ability to be charged using solar energy!
Top Advantages of Zero Breeze Mark 2
By making an investment in the zero breeze, you will indubitably be able to stay comfortable, no matter the situation. In less than 10 minutes from when you turn the a/c on, the temperature will be 30°F less than the outdoor temperature. Zero breeze mark 2 is also extremely lightweight, weighing only 16.5 lbs, which is excellent for storage and portability. Some of the other top benefits of this product is that it will enable you to use a cold air extension pipe, as well as having sleep mode, air temperature display, dump protection, a battery buckle, and more. By learning about the various elements of this product, you will certainly be able to understand why it is such an excellent investment. 
Final Thoughts
Building up your home and outdoor experiences with the zero breeze mark 2 portable air conditioner is an excellent way to increase your comfort. Learning about how this product works and what it can do for you is critical.