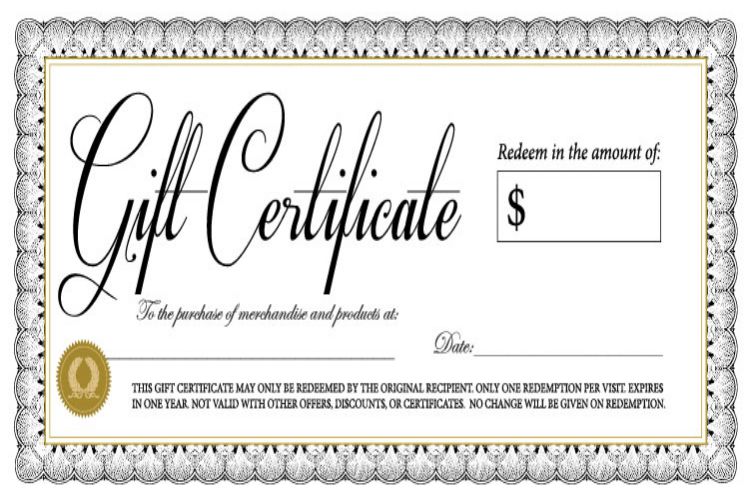 Creating gift certificates for your small company is essential during these difficult economic times. The power of giving is a terrific way to interact with your customers, no matter what kind of business you run. It's not only a great way to get new clients, but it may also make your current ones feel appreciated.
Having a wide variety of paper types, sizes, and finishes means that you can help make your gift certificates stand out. But many wonder how to design your own gift voucher.
Considerations for the design
Before you begin designing your voucher, you should consider how it will be utilised. Is there a one-size-fits-all seasonal campaign for everyone? Perhaps you're testing a personalised coupon for VIP clients who spend a particular amount of money on your products? Alternatively, are you offering coupons that may be used for personal or business purposes?
Even if it's something entirely different, the event will dictate how your gift certificate should appear and feel.
Gift coupons for seasonal deals are available.
Your design should reflect the theme of the occasion for which you're creating a coupon. For example, if you're having a spring sale, make sure the design is lively and enticing by using vibrant colours. Including coupons with online shopping is a great way to notice, but only if they're noticeable. Your clients will respond to a message that resonates with them, such as "Treat yourself," "Spring discounts," or "A little thank you."
For many of us, the '20 per cent off No. 7′ coupon from the drugstore or the '50 per cent off wine when you spend £100′ coupon from the restaurant go right to the trash. Consider current sales or product trends when deciding on promotion so that you deliver the right offer at the right time.
VIP gift certificates
Gift certificates may be sent to VIP customers to keep them coming back. A fantastic way to make them feel extra special is to take advantage of this. Additionally, it may encourage word of mouth and recommendations and represent your company as a brand that cares about its customers.
It's possible to go all out with VIP gift certificates. Your design may be both visually appealing and a pleasant surprise if you use finishes like Foiling. Rose gold and silver may offer a glitzy touch, while red, blue, and copper foiling go well with almost any brand's colour scheme and design aesthetics. Luxury paper stocks, for example, may give your gift certificate a more upscale appearance and feel. Elegant and opulent papers like Pearl Oyster and Conqueror Gold bring out the best in every design. You can't go wrong with this one!
Certificates of appreciation for memorable events
Gift cards and subscriptions have become more popular as we adjust our lives to yet another lockdown. This is a moment when we're looking for something to look forward to, as well as something new to experience. It doesn't matter what kind of deal you're offering: whether it's a coupon for your favourite brand or a pre-paid massage session, this trend is here to stay.
Make sure you know ahead of time whether your firm may benefit from a certain vacation period. Don't shy away from promoting gift certificates for birthdays, anniversaries, and new arrivals in addition to the more significant, seasonal occasions like Christmas and Valentine's Day.
The gift certificate trend is here to stay, so you may want to build a few alternative templates for popular events and allow your consumers to choose from a variety of styles to fit their preferences. 
Now that you know how to design your own gift voucher go and design yours. The above suggestions will help you choose a suitable one for your customers.