Are you thinking of selling a house in Alberta? Before you list your house on the market, make sure you know what precautions you should take to ensure a safe and seamless process.
Stage 3 in Alberta's 'Open for Summer' plan allows real estate agents to open houses with necessary precautions, making it the best for you to look into selling your property.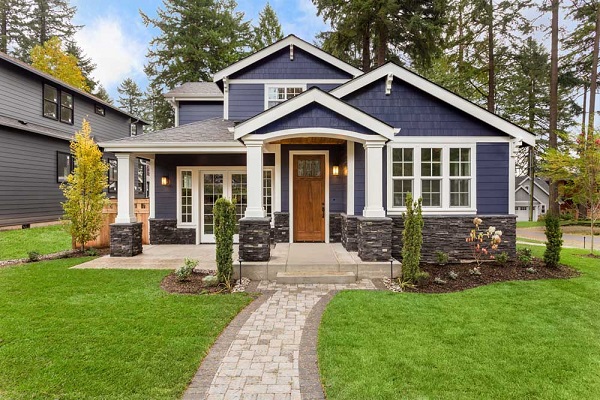 Why Work With a Real Estate Agent
When you're planning on selling a house in Alberta, it's best to hire a real estate agent certified by the Real Estate Council of Alberta. Real estate sales are predicted to drop in 2022 and 2023, so hiring a professional can ensure a swift process. A licensed agent will be familiar with Alberta's laws and ensure that you make a profitable sale.
With the help of a professional, you will be able to evaluate your property's worth and understand the real estate market better. When you're looking to hire real estate agents, ensure that you visit the official RECA website to check your agent's credentials.
What Should You Do to Sell a House in Alberta?
Whether you decide to hire a real estate agent or not, there are several steps involved in selling a house.
From deciding a selling price to establishing a client-agent relationship, there are many nuances involved in the successful sale of a property. So, what precautions should you take when planning on selling a house?
Stage Your Property
When planning on selling your property, you must have heard most people mention how essential it is to stage your property. With the COVID pandemic, there is more of an emphasis on staging your property well. It is not just about making the indoors look comfortable but providing a cozy outdoor space, which is a welcome change from being stuck inside.
Expect New Protocols
Whether you've sold a property in Alberta before or asked for tips from your friends and family, expect those protocols to change. Until August of 2021, much of the sale of a house was being completed online, from virtual tours to signing declarations by videos.
However, real estate agents can now conduct open houses with appropriate health precautions in place.
Even so, it is best to keep up with the latest protocols and expect frequent changes. Now, buying agreements may also include COVID-19 clauses such as a home inspection to protect their purchase.
Open Lines of Communication
Ensure an open line of communication between you, your agent, and the potential buyer. Although real estate agents may conduct open houses, it is not compulsory. As the client, you can approve open house protocols you feel comfortable with.
Keep in mind that distancing is compulsory, and the number of visitors at a time will be limited. Real estate agents can also ask for assistance if they do not feel comfortable with an approved protocol.
Selling a house in Alberta is easy when you're working with certified professionals. Ensure that you follow the mandated guidelines and take precautions while working with an agent to get a profitable sale.