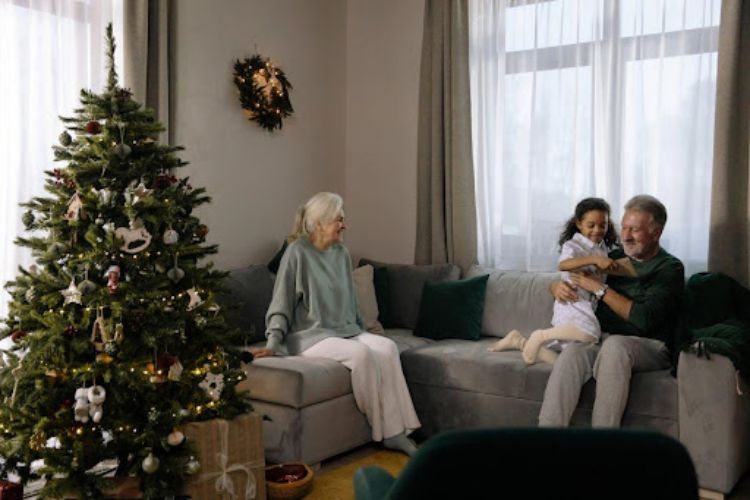 Are you ready to kick off your shoes and take a well-deserved break? Do you want to sit back, sip a mojito from a freshly mowed lawn, and watch the birds flock around? If so, it sounds like you're ready to spend the rest of your life in peace.
Retirement isn't just about trading your briefcase for a beach towel. It means opening up the possibility of choosing the perfect retirement home! Many people choose to enjoy a country charm by considering states such as Tennessee for their retirement residence. It's because the state offers nature at its best!
But before packing up boxes, read on as we go through some essential tips when buying the best retirement home.
Choose Where Your Home Will Be:
For a good number of years, you've looked for homes close to the metro or within walking distance from your workplace. And well done on that choice! Traveling can be a nuisance. But that phase of life is behind you now (yay!), and you can look for homes closer to the mountains and more flora.
If lakefront views and outdoor activities amidst USA's most loved Smoky Mountains sound like a plan to you, Tellico Village is a lovely retirement community. The place is extremely popular among retirees looking for golf courses and boating activities. You can work with an estate agent to look for the best Tellico Village homes for sale that best fit your old-age wishes.
Weather Check:
When you're looking for a retirement home, keeping the weather in mind is important. If you're not a fan of extreme hot or cold conditions, look for homes with temperatures between 65-85°F throughout the year. Don't forget to include rainfall and humidity to ensure you get the best weather combinations. After all, splashing a puddle has no age limit.
Neighborhood Matters:
Retirement means finally having the time to enjoy everything that life has to offer – from savoring a freshly cooked meal to going on strolls with your special someone.
While looking for a retirement home, consider the neighborhood environment as well. Check out the area and ensure it's not too noisy or has a lot of traffic. You must also see that the home is not too close to a school or college. We suggest working with a local estate agent who can guide you through the process and ensure that you move into the best home.
Health Insurance Requirements:
Honestly, it wouldn't matter how beautiful and comfortable your new home is if you don't have the funds to live in it.
Healthcare can be expensive, especially for seniors. So, make sure you know about your health insurance requirements before moving into a retirement home. Speak to your insurance provider and discuss what medical services are covered and what isn't. Also, find out whether there are additional costs and if your health insurance plan can cover them.
You should also know whether your current health insurance plan will be valid in your new location. It is essential to ensure you can get the medical care you need in an emergency.
Set A Budget:
We know you've saved up enough money over the years. But are you ready to splurge all at once like a young and ambitious lad? We don't think so.
Retirement homes differ in their prices depending on location and amenities. So, you must set a budget to determine what type of home you can afford.
Check the home's condition and the local area; if it suits your budget, go for it! You must also go through your financial options; see if you can take out a loan or use your retirement savings to purchase the home.
Also, please always discuss this with your partner. You can't afford to lose any more sleep over financial woes!
Research the Local Amenities:
Unless you're planning to hibernate for the rest of your life, you'll need to find out what exciting activities and amenities are available in the local area. It's also important to remember your family members and potential visitors who may want to stay over.
So, look at the local shopping centers, cinema halls, restaurants, and parks. That's for the fun part. For the grumpy lemons, you can check the local hospitals, medical centers, and police stations.
If everything looks good, it's time to make an offer on the house.
Be Closer to Friends and Family:
It may sound peaceful to be away from family and old friends. But having them close by can bring you much joy in your retirement years. Random coffee meetings or happy hour vibes with family can never be replaced.
So, when buying a retirement house, prioritize the location that keeps you close to your loved ones. If you must live at a distance, ensure you're sorted with frequent flights or train rides so you can be with them often. Can't miss that delicious turkey dinner now, can you?
Home Maintenance & Repairs
Being responsible for the maintenance of a home is not always feasible in your retirement years. Taking care of plumbing, electricity, and the garden can feel like a lot of work.
So make sure you look for a home where all these features can be taken care of easily. And if you're looking for a home with certain renovations and repairs, make sure you know what materials are needed, who will do the work, and the cost. It's also a good idea to determine the life expectancy of any major appliances like the AC or refrigerator.
Unveil the Tax Implications of Your Location or Retirement Status
Ah, taxes! Nobody likes them. But you can't get away from them either. You may be eligible for certain tax exemptions depending on your retirement status. For instance, in some states, elderly homebuyers may enjoy a property tax deduction.
Make sure you understand the tax implications of your location and retirement status. Confirm whether you will be eligible for any discounts or credits based on your age and income.
Final Thoughts:
Buying a retirement home is an emotional and exciting experience. While it's natural to feel overwhelmed, remember that all your research and hard work have led you closer to your dream home.
But what'll help you the most is preplanning and a wise investment. Also, please have a contingency plan ready to sword fight with any surprise expenses.
So, take your time and do thorough research to ensure that you have a good experience buying the best retirement home for yourself.