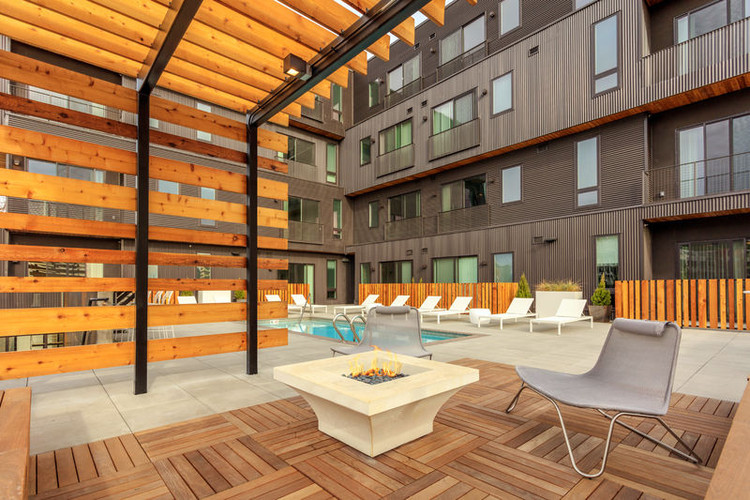 1. The Introduction of Wooden Structure
The wooden structure is a structural system in ancient buildings in China. It uses wooden beams and columns as load-bearing skeletons, and the columns and beams are mostly combined with tenors and mortises. It has been carefully designed and ingeniously constructed by skilled craftsmen. It combines historicity, artistry and science, and has extremely high cultural relic value and ornamental value. Since the development of wooden construction, it has entered a new development stage of modern wooden construction from traditional heavy wooden construction. In the modern wooden structure, because of its industrialized construction mode, the prefabricated wooden structure is proposed. 
Among the four commonly used building structure materials of steel, concrete, wood and stone, wood is the only natural resource with renewable characteristics. China is vigorously promoting the construction of ecological civilization. As a renewable resource, wood can be efficiently used after being made into engineering wood. 
Wooden structure building is an important representative of ecological architecture. It alleviates the pressure on environmental resources during the entire life cycle of construction, use and demolition. Achieving the recycling and sustainable development of materials, and the promotion and application of wooden structures have become the consensus of the whole society. 
If you want to know the knowledge of steel structure construction, please pay attention to company Directorsteelstructure.
2. Prospects for the Development of Wood Structure Buildings in China
The wooden structure is the most important architectural form in the history of Chinese architecture for thousands of years. However, since the 1960s, the proportion of newly built wooden structures in China is very low. Compared with developed countries, there is a large gap, and there is still a lot of room for the development of wooden structures. With the promulgation and implementation of the national standard "Technical Standards for Prefabricated Wood Structures" and the new version of "Wood Structure Design Standards", as well as the promotion of national policies to encourage the development of prefabricated buildings, there will be explosive development in China's wooden structure industry.
In particular, as China's economy continues to grow at a high speed, a large number of construction projects such as public buildings, residential buildings, and bridge projects with high seismic requirements or special shapes are to be built, which provides broad application prospects for assembled wooden structures. The promotion of wooden construction should be scientifically guided, and the wooden construction industrial chain is supposed to form as soon as possible. The owners, designers, construction, production and other parties should join together to promote the healthy development of wooden construction in China. 
(1) Take multiple measures and promote the prefabricated wood structure system nationwide. In earthquake areas, geological disaster-prone areas, and tourist resorts, put focus on promoting wooden structure architectures. Increase the proportion of rural wooden structures buildings, and strive for full coverage of wooden structures in tourist scenic areas.
(2) Accelerate the study of multi-story, high-rise modern wood structure technology and conduct pilot demonstration of high-rise wood structure buildings. Promote the application of wood-structured buildings in governmental investment and financing public projects, as well as in the transformation of flat slopes, shantytowns, and historical buildings. 
(3) Increasing investment in research and development of wood structures year by year to continuously overcome key technical problems in the application of wood structures. Many domestic universities, research institutes, and wood structure manufacturing enterprises have made breakthrough progress in solving the strength, fire resistance, moisture resistance, and durability of engineering wood, and gradually cleared out the obstacles for the large-scale promotion and application of wood structure buildings.
China already has the conditions to vigorously develop modern wood structures. The development of modern wood structures is a vitally important way to achieve green and low-carbon, and construction industrialization. Accelerating the development of prefabricated wooden structures is conducive to the optimization and upgrading of construction enterprises. We should take the opportunity of the country's vigorous development of prefabricated buildings to form an industrial chain of prefabricated wooden structures as soon as possible. Increase the investment in engineering wood research and development, and strive to reach the world's leading level as soon as possible.