At times like this when the world is in chaos, a bit of self-care couldn't go amiss. It's no secret that we are all feeling a bit down and under the weather after being kept inside our homes for so long. Although it is for the world's safety, we can often lose sight of this when the days begin to drag. If you know someone who's having a hard time or struggling to stay on top of things during these restrictions, this post is for you. It is one of the simplest and yet massively thoughtful things to give someone a gift just as a pick me up. It may not take you a lot of time or cost a lot, but it can really make all the difference to someone who is having a bad day. It also happens to make you a great person just for thinking to do something so kind when you may also be struggling yourself. So if you're looking for a small gift or idea to brighten someone's day, we have gathered our best ideas and put them all right here.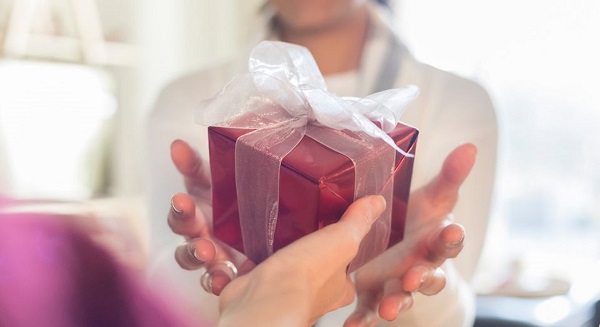 Self-Care Kits
The most obvious choice for helping someone out during the lockdown is giving them something that helps them relax and maybe feel better about themselves. If you look online or in store you can find millions of options for anything to do with skin care or relaxation. Even buying some face masks could put a smile on your friend's face. There are many skin-care sets and bath products available from well-known brands such as Simple and The Body Shop. You can buy the products yourself or give someone a gift card so that they can do the choosing and save you the hassle. Not many people have a morning and night skincare routine, but they are becoming extremely popular, with influencers and celebrities sharing their skin care products on their social media and YouTube accounts. The products you buy do not need to be complicated or expensive, maybe just some moisturisers. You could even look at hair products like shampoos and hair masks if you think they would suit the person more.
Makeup Gifts
If your friend is a makeup fanatic or may just need a confidence boost or something to pick them up now that all of the salons are closed, this is ideal for them. Look for makeup gift sets from their favourite brands or maybe look for something new for them to try out. There's never been a better time to experiment than when we aren't allowed out in public! The best places to search for these gifts are usually sites like Beauty Bay or Look Fantastic, as they have hundreds of different brands all in the same place. This makes it ten times easier to find what you're looking for, as they often have different categories for gifts and best-selling items.
Spa Vouchers
One of the more extravagant self-care gifts available is a spa voucher. This is probably more suited if you're looking for a way to please your wife, or maybe you have a friend that you just love a whole lot. You can choose how much you would like to put on the card and send it instantly via email or text message, making it fast and easy for you to give them the present during lockdown. There are many spas across the UK that these vouchers can be used, so whenever the restrictions are lifted, the recipient will be able to book in to their nearest or most spectacular choice at a fraction of the cost. This gift could be a huge turn around for a stressed parent, workaholic or even someone who is just having a tough time being trapped indoors.
Subscription Gifts
Another idea you may not have thought of yet is a subscription of some kind. This could be a range of items depending on what you think the recipient would like most. One of the most popular types of subscription is alcohol, with the choice to get a selection of wines or gins delivered right to their door every month. This means you do not have to deliver the gift yourself and you can prepay for any amount of time you would like. The next suggestion for a lockdown subscription would be music. Buying someone a selected amount of time worth of Spotify Premium or Apple Music can make a huge difference to their pandemic experience. Sitting in a silent house can get boring and very lonely, so why not fill their house with music? You can choose the amount of time you pay for and therefore how much it will cost you. This makes it a useful and flexible gift, no matter who its for. It also helps that it is a virtual gift, so you do npt have to break any restrictions to give it to them and you can do it pretty much instantly!