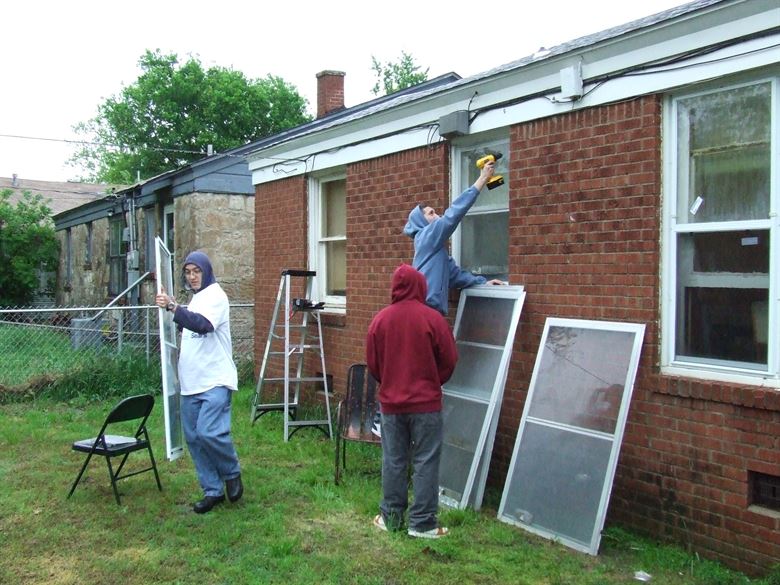 Storm Windows Vs. Replacement Windows
Homeowners face great confusion nowadays, whether they want to sell there house or they want to keep living in it they need to think about the replacement of their already installed windows. Replacing the windows and doors is beneficiary in both the situations if you want to sell your house then replacing your old windows and doors with the new better ones will add up a lot to its value and the property will be more appealing. It has been noted that 73% of the cost incurred in replacing these windows is recouped by the owners when they sell their house. Now the issue arises that what are the best options if one is looking to replace their windows. We are going to compare two options that people can choose from, one is Storm windows, and the other is replacement windows.
What are Storm Windows?
Storm windows are the extensions that are installed on the old windows, they are used to give extra protection from wind and rain to the already installed windows, they also help in providing better and increased insulation. Strom windows are of two styles: interior storm windows and exterior storm windows. As the name suggests interior storm windows are installed on the internal sides of the windows, and the external storm windows are installed on the outer sides of the windows.
Storm windows are usually installed in old homes, that have old windows.
Storm windows are easy to install and remove too, you can remove them at any time whenever needed.
What are the Replacement Windows?
Replacement windows are installed when the old windows are properly removed. When your old windows get damaged, when their seals start falling off, when you cannot open them or close them smoothly, then you need to replace them. Replacement windows are installed after you uninstall your old windows, they are not an extension as the Storm windows.
There are many styles of Replacement windows: Casement, double-hung, awning, picture and sliding and many more.
There are many materials from which the replacement windows are made but the best option among them is Vinyl. The windows that are made of Vinyl never rot, warp or expand when they come in contact with moisture, they will stay strong and rigid all over the year.
Pros and Cons of both Storm windows and Replacement windows
Pros of Storm Windows:
They are comparatively cheaper to install than the replacement windows.
The main task if to just measure the already installed windows because they only cover your existing windows and nothing else.
The installation is very easy. And they can also be removed whenever the owner wishes to.
They give extra protection from rain and wind and also help in increasing insulation.
 Cons of Storm Windows:
They cannot do the job of the full normal window as they are just an extension to the existing window.
They require proper and timely maintenance to keep the glasses and the tracks clean.
They are less energy efficient.
There will be gaps between the windows even if you ensure the best fit.
They are less attractive than Replacement widows.
Pros of Replacement Windows:
They completely replace your old windows and give a new, refreshing look.
They can make your house look super attractive as they come in different styles, colors, and shapes.
They are super energy efficient, unlike Storm windows.
When your old windows are replaced with new replacement windows, the new one takes the exact place of the old window and there are no gaps left between the window.
Cons of Replacement Windows:
They are really expensive to install.
Comparatively complex installation and removal process.
It cannot be installed or removed without professionals.
So, we saw some pros and cons of both replacement and storm windows, both will enhance the look of your house and will add value to it. You can save energy with replacement windows and with storm windows you can save your money and time. Replacing your windows and doors is important as they wear out, they don't work properly and they make your house look bad. It is also very important if the owner is looking to sell their house in the future. Choose wisely.