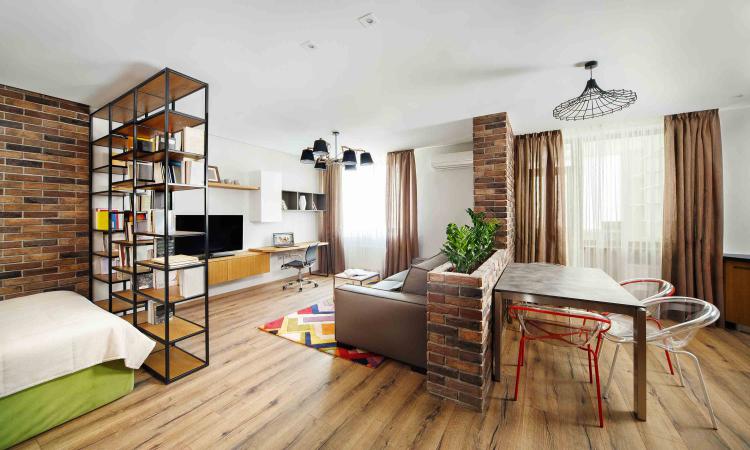 Are you ready to turn your studio apartment into the ultimate dwelling? When moving in, the empty living space and walls are your canvas and ready to be painted with your vision. 
Despite a studio apartment's small size, with some inspiration, it can easily be turned into a comfortable and cozy nook for you to call home. If you just moved into a studio apartment, keep scrolling.
This article will be giving you studio apartment decor ideas essential to making your living space a place you can call home.
What Is a Studio Apartment?
A studio apartment is defined as a large room with a kitchen. The only rooms are a closet and a bathroom. 
A Studio apartment gives you around 500-600 square feet of living space. Studios are apt for single adults or students looking for an affordable place to live. Studio apartments are found in downtown areas, universities, and colleges. 
The great thing about a studio apartment is that they're easy to decorate, takes less time to clean, and can be transformed into a cozy dwelling once you put your personal touch into it. If you're looking for the perfect place to call home, come take a look at these new apartments for rent in Savannah!
Choose Your Layout
There are two popular layouts that most people choose for their studio apartment. Let's take a look at these two different layouts.
Lost Style
A loft-style bed will give you more space since your bed is suspended out of the way. This will give you more living area and room to place the furniture. If you're creative and have a bigger budget you can custom design a loft using a little Woodward and install stairs going to your bed.
Room Style
Room-style is where you incorporate your bed into the existing layout of your living space. A great idea is to use a bookshelf to divide the room in half so you can have a pseudo-bedroom for more privacy.
Division Is Your Friend
Just because you minimized living space doesn't mean you can't create more areas of privacy. Using bookshelves, room dividers, or even curtains can create small cozy spaces and give you some privacy. 
Doing this will create more balance in your tiny apartment while making the space feel bigger.
Create More Space
You'll need options to store most of your stuff. You can create more space by using your walls by installing floating shelves. This way, you have more spots to put your decor, such as artwork and family photos while having room to put tables and furniture on the floor.
Multi-Functioning Furniture
You'll need to get creative when working with a small space. You do this by purchasing multi-functioning furniture such as a fold-down desk or a wall bed. Wilding wallbeds are among the favorites if you plan to install one.
Get Inspired With Your Studio Apartment Decor
The great thing about studio apartment decor is the possibilities are endless. You can put your special touch and personality into your studio apartment. Incorporating your favorite colors or personal hobbies into your design can inspire apartment decorating ideas.
Decorate Walls of Studio Apartment with Animal Print Wall Art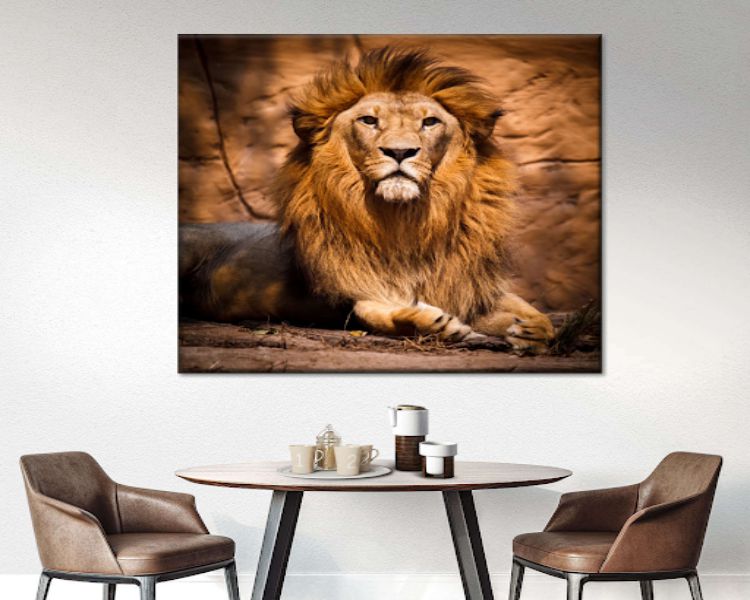 You can give walls a new look by hanging the animal-inspired wall art in your studio apartment. For example, if you love lions, then trending lion wall prints are the best option to update your space according to your taste. Wall art makes the room look spacious and adds a unique touch to it.
Once you get inspired, it's time to get to work and make your studio apartment the cozy nook you can't wait to go home to.
Did this article help you? Be sure to check out our blog for more articles about health, fitness, and fashion.