For any woman who loves to venture through the snow, winter weather boots are a must have. With so many options, variations and brands out there, hunting for that perfect fit can become ever so slightly overwhelming. You know that it needs to be warm and well made, but what else can determine what makes one boot great and the other disaster? Read on for the ultimate guide to finding your perfect winter boots that will work for you, from the streets to the slopes: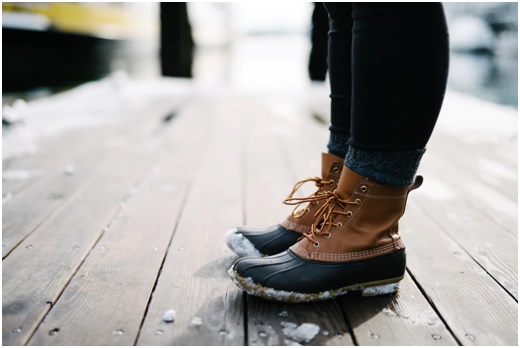 The difference between a snow boot and a winter boot
Knowing what makes a snow boot and what makes a winter boot is important. If you're off to a cold spot for skiing, snowboarding and for adventure, you'll need both. If you're only looking for some footwear that's going to get you through the next winter in your own city, then a winter boot is all you need.
Note: Girls love to wear cool dresses and boots always. If you are looking for cute clothes for girls, then check this out.
Snow Boots: These are the guys to wear for your action-packed days in the snow. These are a lot denser than your classic winter shoes, as they are specifically designed to keep feet protected in wet, damp and muddy conditions. This robust nature means that they can keep you warm, even in the coldest, wettest environments imaginable. All snow boots will come with a durable, insulated lining which is what keeps your toes cosy.
Winter Boots: A winter boot is designed to keep your feet insulated and warm, but usually not to the same level as a snow boot. Because of this, they are great for keeping protected and happy on cold winter days or for wearing on a snow trip at the après-ski and out and about in the local area.
When you're shopping for snow boots you should consider:
Their height: Womens snow boots should be coming up at least three inches past the ankle, ideally more. This means that your entire foot, ankle and lower calf area is super protected out there in the cold.
Closure: The right snow boots will either have a cord or cuff closure that stops any snow from slipping in (a fluffy cuff looks pretty awesome too!)
Material: If you want natural, opt for leather, if you're more into synthetic, nylon is best. For insulation you'll want foam, sheepskin or fleece.
The soles: These definitely need to be waterproof. They should be sturdy, quite thick and ideally have traction, so you can move about in all that snow.
When you're shopping for winter boots you should consider:
Their height: Shorter, ankle length winter boots are much easier to walk around in, as long as your pants and socks are covering up your lower calf you should keep warm when you're out and about.
Closure: This need to be super functional, whether you prefer zips, a lace up or a cuff, pick what's easiest for you to get in and out of.
Material: You'll still need to pick a piece that's made out of something resistant and relatively tough. Leather is a great option here, so is wool and nylon. Of course, a warm, comfortable insulation is key to keeping cosy so have this in mind whilst your shopping.
The soles: A waterproof sole is necessary again. Traction is something for you to look for here as well, because you want to be able to move properly through all the conditions you'll potentially be faced with.
Once you know what style, closure and material to opt for, your search will become a whole lot easier! Investing in the perfect winter or snow boot will keep you cosy for years to come, so get exploring to find the right fit for you and your next adventure.