The US healthcare industry is booming, with a projected CAGR of 5% between 2021 and 2028. If you've been mulling over starting your own practice, now is the best time to do so. That's the only way you can get a piece of the over $170 billion cake.
Having the right medical equipment is imperative to the success of your clinical practice. Not only must you have all the essential medical equipment, but also ensure that everything meets the highest quality standards.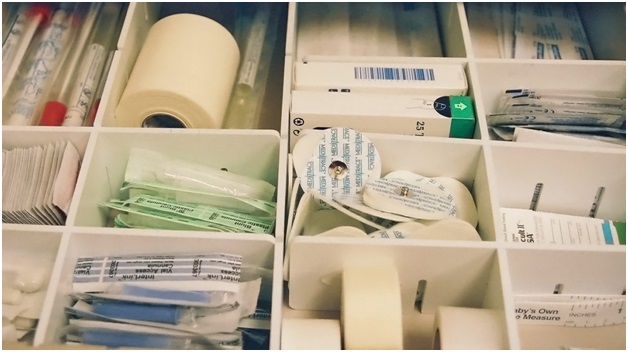 To help you out, we'll be providing a comprehensive medical equipment checklist for both clinical and medical practices.
Basic Medical Equipment
The first thing you need to have down pat is the basic equipment for your practice. Some of this equipment includes:
Medical examination tables
Medical chairs
Medical cabinets
Medical carts
Bodyweight scales
Blood pressure monitors
Stethoscopes
Thermometers
Gloves
Gowns
Masks
Sanitizers
This is just a  medical equipment checklist for basic items. As a small business owner, you'll also need to have other specialized equipment depending on your area of focus. For instance, if you're going to be doing surgeries, you'll need to have an operating room set up with all the necessary medical equipment.
If surgical procedures are going to be part of your practice, you'll need equipment like:
Anesthesia machines
Operating room lights
Microscopes
Surgical instruments
Autoclaves
Patient monitors
Defibrillators
IV pumps
Anesthesia machines
Operating room lights
Microscopes
Surgical
With the above-mentioned surgical equipment, you'll be all set for your surgeries. Remember not to skimp on your medical equipment, especially surgical supplies. Doing so may compromise the effectiveness of your treatments and complicate surgical procedures.
Other Equipment
Aside from basic medical equipment and surgical tools, you also need other supplies. These supplies don't necessarily relate to the medical field, but they're still important for your clinic. Some of these supplies include:
First-aid kit
Fire extinguishers
Office furniture
Computers and printers
Telephone systems
Cleaning supplies
It's important to always have well-stocked first-aid kits in your clinic. You never know when someone might need it. Some of the things you should include in your first-aid kit are
Bandages
Gauze
Medical tape
Scissors
Antiseptic wipes
Cleaning supplies are also super important because maintaining a clean and sterile environment in your clinic is mandatory. Some of the cleaning supplies you should have on hand are:
Disinfectant wipes
Bleach
Garbage bags
The above will help maintain a conducive environment for your patients during treatment. It'll also help sidestep any sanitary violations that could shut your practice down.
Pediatrics may also want to consider getting wall decor and play equipment for the kids. Make sure you find the best supplier for your medical equipment. For instance, https://ukmedi.co.uk/needles/ will furnish your practice with high-quality needles for your practice.
Get the Right Medical Equipment for Your Practice
The information above should help you find the right medical equipment to keep your private medical practice running seamlessly. You might need a lot more equipment, depending on your specialization. However, the above checklist should help you get your practice off the ground.
Don't forget to check out the other posts on the site for more informative reads about the medical industry.