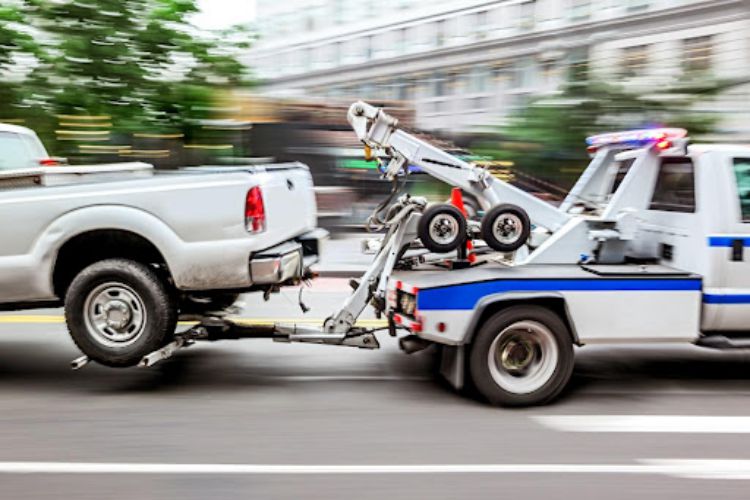 Even though new cars are safer than ever before, emergencies can still happen when you least expect them. 
From getting locked out to breaking down in the middle of the road, car troubles can occur at any time of the day. This is why hiring a reliable tow company is essential when you're in a situation like this. 
Read on and discover everything you need to know about using a professional towing service!  
When Should I Call A Towing Service?
A towing service has many uses you can take advantage of. Here are a few instances where you'll need to call a towing company! 
Whenever There's An Accident 
Did you know that fatalities from car accidents hit an all-time high in 2021? 
It is easy to think it won't happen to you. Still, one second is all it takes to have a potentially dangerous situation. Although you may not be injured, driving your car while damaged can worsen the problem.
A tow company can do a risk analysis for different types of vehicles after a collision to assess the damage and clean up debris to ensure everyone's safety. 
When You're Locked Out
Have you tried to go somewhere only to realize you left your keys in your car? 
Locking yourself out can be a frustrating experience. But trying to do it by yourself may cause even more headaches. 
Thankfully, towing companies can help you by providing professional unlocking services and using special tools to open your car door quickly! 
If Your Car Breaks Down
When you're driving, the last thing you want is your car to break down on a busy road. Yet, 1 in 3 drivers will experience a vehicle breakdown each year. 
As soon as this happens, try to stop in a safe place and immediately contact a professional tow truck. They can better assess your car's situation and help you decide what to do next. 
How To Find The Right Towing Company 
Before you use a company's services, always make sure you research it to ensure it has exactly what you're looking for. 
Some tips for finding the best tow service are: 
Compare costs between local companies to get the best value

Ask your friends or loved ones for any personal recommendations of towing companies they've worked with 

Research online reviews to see what previous customers say about the service 

Make sure the towing service company is covered by your insurance 

Reach out to a company personally to get more details about their drivers and services
By choosing the right company beforehand, getting a tow truck will be much simpler when you need one.
A Reliable Tow Service Gives You Peace Of Mind
There's a chance you'll need a towing service in the future and you can get 24 hour roadside assistance.
But if you have a professional tow company's number and know exactly when to reach out, you can avoid unnecessary stress if you run into a car emergency in the future.
Do you want to learn more about other topics? Don't forget to check out our other blog posts!