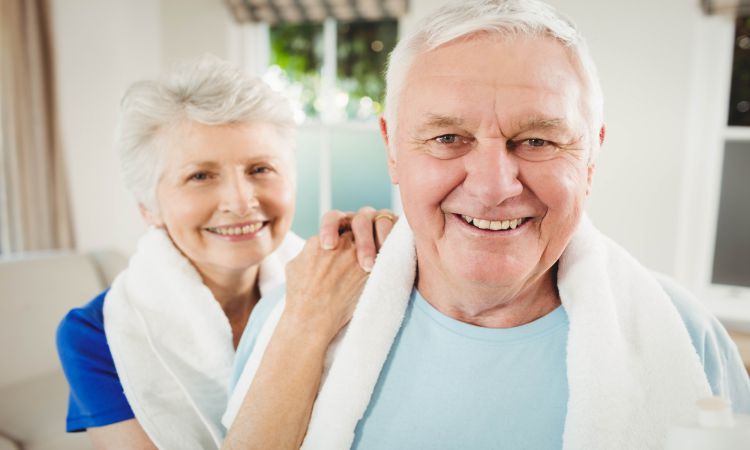 Today, there are almost 29,000 assisted living communities in the US. As we age, it's only natural that we need more assistance, which accounts for why we've got so many senior living communities in the nation.
However, you might be apprehensive about putting either yourself or an elderly loved one in a home, and understandably so. But these communities aren't as bad as you might think they are!
Here are the top 4 benefits you can get from living in a senior living community.
1. Independent Living
Not all senior living communities are created equal. You might expect nosy staff to be in your space 24/7, but that's not true of all senior living situations.
The fact is, there are senior independent living communities! Places like maridevilla.com are apartment complexes where the elderly can lead a relatively normal and independent life. With plenty of amenities, activities, and on-call staff, seniors can live comfortably without feeling like their personal space is invaded.
2. Social Interactions
Many seniors suffer from loneliness and isolation, especially those who have little family and friends. Depression can not only affect their mental health but their physical health as well.
If you're worried about your elderly parents getting enough social interaction, then senior living communities are perfect for them. They'll get to live with other people their age and the facilities often put on fun activities they can all partake in. Even something as simple as community meals can perk up a senior citizen!
3. No Property Maintenance Worries
With senior living apartments, the elderly can enjoy independent living without worrying about property maintenance. Things like shoveling snow off the sidewalk, clearing leaves out of the gutter, cutting the grass, etc. will all be taken care of by staff.
In fact, some senior living communities even offer services like washing the dishes, prepping meals, doing the laundry, making the bed, and cleaning the house. The senior site in your life will be able to have a relatively private life, but without the stress of mundane daily activities that can wear them out or cause injuries.
4. Daily Meal Plans
It can be time-consuming and tedious to cook meals, so many seniors resort to unhealthy meals. Nutrition is vital in old age, so this can have serious consequences.
Some senior living facilities will have daily meal plans available so your loved one doesn't have to lift a finger. These meals will be tasty and healthy, so you won't have to worry about your senior not eating well. You also won't have to worry about them accidentally cutting or burning themselves, or them leaving a gas stovetop on.
The Senior Living Benefits Are Numerous
We've only touched upon the top benefits of senior living. The truth is, you or your loved one will flourish once you get settled in and feel comfortable in your environment. You can also check the list of qualified assisted living properties in California on online.
So start looking for "senior living near me" and explore your options. You just might be pleasantly surprised at what's on offer near you!
Keep browsing our blog page for more interesting reads like this article.