Did you know that your car's value can go down by 30% after one year of ownership? That's why you want to do everything you can to help keep the car resale value up. After all, you may want a bigger vehicle or a different style in a few years.
In fact, the average car is on the road for 11.5 years. It's not uncommon for someone to own over nine cars in their life. So why not keep yours looking good as long as possible?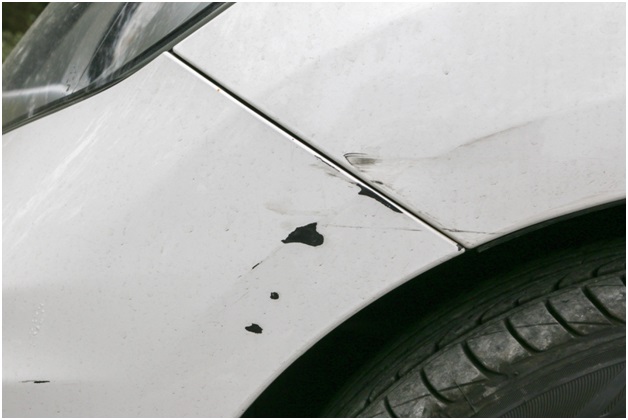 Stick around to learn ways to prevent car paint chip damage and maintain resale value!
Commit to Waxing Your Car
Waxing helps to ensure that your car's clearcoat retains its luster. The wax smooths the surface of your car's paint and minimizes friction. In other words, when you're speeding down the road, mud and gravel will be more likely to slide from the surface.
Synthetic wax offers the most affordable option. But for a glossier sheen, make room in your budget for carnauba wax. Either option keeps the clearcoat healthy and improves the value of your car.
Before waxing, be sure to wash your car and let it dry thoroughly. Then apply the wax to the car's surface with an applicator pad, moving in a circular motion. Once complete, remove the wax with a soft towel.
Use a Paint Protection Film
Protect your car from paint scratches by using a paint protection film. Paint protection films safeguard new or old paint jobs against rocks, dirt, and other debris that can mar the surface. The film typically is made from urethane and it's meant to be self-healing.
Use laser-cut XPEL film to ensure a strong and seamless seal on your car. You'll keep your car safer from scratches as well as UV exposure and dirt from the roads. Paint protection films usually last around six years, so be sure to replace it when you notice it breaking down.
Apply Car Paint Sealant
As another way to improve car resale value and avoid paint scratches, go with a car paint sealant. You'll end up with a shinier finish thanks to the way this synthetic product bonds with your car's paint.
Sealant has the advantage of holding up longer than wax. Some prefer the glossier quality of its finish, too. But you can always mute the glossiness by applying wax on top for another layer of protection.
Protect Door Edges
Think how many times you've bumped into a wall or another car in a parking lot. When you open and close doors in tight spaces, you put those car doors at risk of chipped paint.
Adding door-edge protectors is a simple and cost-effective solution. These plastic strips come in a range of colors. Choose black strips on a white car for stunning contrast, or keep things understated with clear plastic.
You can buy a similar product to affix to your bumpers, too. These rubber strips can fit on the sides and edges of your bumpers and offer protection against curbs and debris.
Prevent Car Paint Chip Damage
With the right actions, you can reduce the risk of car paint chip damage. Commit to washing and waxing your car regularly. And look into paint protection film or a paint sealant to ensure that your car's finish remains luminous and scratch-free.
Get more advice to keep your car humming. Check back for new articles soon!