Whether you've recently been widowed, divorced, separated from your spouse, or are still happily married, you may be wondering what are the benefits of making a will. There are many good reasons and all of them revolve around the need to secure your family's future, as well as reducing their financial problems and heartache when you pass away. Learn the important reasons why you should make a last will by reading below.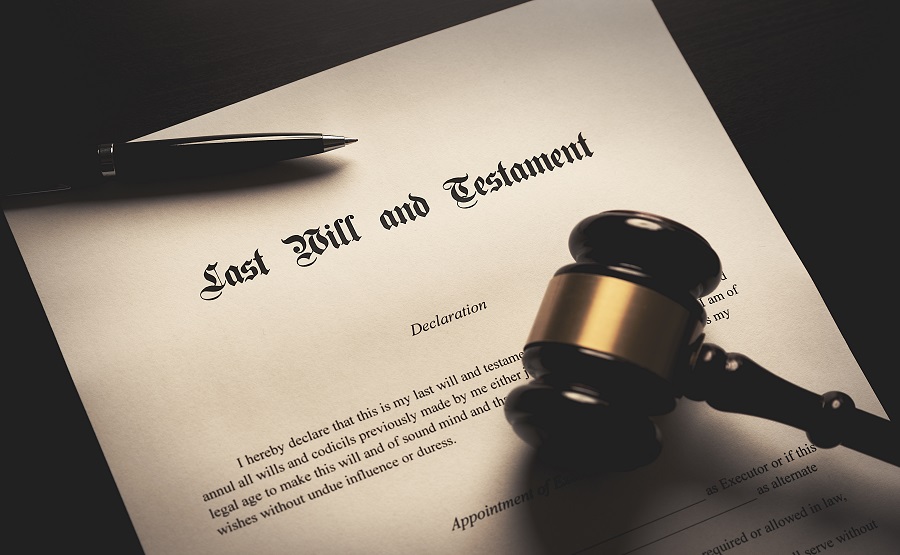 What Is A Will?
A will is a vital legal document a person makesto ensure that personal properties will be transferred to the right beneficiaries, such as the children and spouse upon the testator's death. It can be prepared in writing, created through a digital will, or a video produced.
Here are some essential things you need to know about making your will.
Ensure Your Will Is Validated: Make sure your will is notarized so the other party you're working with is not able to alter it without your permission.
Ensure It's Signed: Your will must be signed by you before anyone else gets involved. If your will needs to be notarized, your signature must be witnessed by the said official. Once signed, it may then be enforced.
Ensure You Talk ToAn Estate Lawyer: Once you've signed your will, you may need to give it to your attorney. Be sure to have a list of your property and income because this will help your attorney to determine how much you need to give to your loved ones. You'll also need to include any financial assets that you have. Your attorney will then review your will to make sure everything is in order, and all the appropriate instructions are included as to how you want your property transferred properly. Your lawyercan also discuss the pros and cons of your estate planning strategy to help you decide what would be best for you.
Now that you know the definition of a will, it's time to understand the important benefits of making one.
Ensures Your Family Will Be Made Aware of Your Final Wishes
It's your attorney's responsibility to file your official will with the appropriate authorities. This documentation proves that you've made your last testament. If there are any discrepancies between different wills, there must be certified copies of each filed. Your will is an official document used to ensure everyone involved or named in the will is aware of your wishes in regards to all your assets.
Ensures Your Funeral Wishes Are Carried Out
Your will can provide valuable information to your loved ones as they prepare for the inevitable. Whether you want a simple funeral service or an extravagant one, all of your funeral wishes will be carried out as long as they're specified in your last will. This also makes things much simpler for your legal representative to gather all of the necessary data regarding your funeral wishes and estate in the case of your death.
Ensures The Security Of Your Beneficiaries' Financial Future
When people die without having a will, they're not able to name their successors. In many cases, this can lead to a lot of problems for family members, as well as other beneficiaries of the will. Creating your last will can secure your financial investments and ensure that they'll be given to your intended beneficiaries.
Consider the following tips when making your will:
If your assets are not large, then you may want to leave it up to your loved ones to take care of any outstanding debts, such as a life insurance policy.
You'll want to have a will and testament prepared in order to protect your assets from creditors and other people who can claim your property.
In some cases, your family may be able to pass these items over to a trust.
Appoints Your Children's Legal Guardian
Designing your will is vital to ensure that your children will be entrusted to someone whom you really trust in your absence. While appointing a legal guardian isn't considered fixed or permanent, it'll be used by the court to decide on the best person to take good care of your children.
Appoint A Trustee Or Executor
You can designate another person to take care of your property and estate in the event of your death. This person will act as your trustee or the executor of your will. It'stypically a lawyer or an accountant.
Consider An Estate Lawyer
There are many estate taxes andrulings that govern wills and testaments. These laws may affect how your estate is managed. A knowledgeable estate planner, or estate lawyer, can provide you with strategies for minimizing your tax liability.
The last thing you want to do is risk your assets and reputation. With the help of an estate tax lawyer, you're assured that your last will is valid or legal. It's better to make a will now than to have to deal with probate later. Probate is where the court will determine who receives your assets in the event that you die without leaving a will, which can lead to an unnecessary hassle.
Conclusion
Wills and testaments are considered legal documents and should only be filled out by those who understand them. Your will should include all your assets that are to be transferred to your beneficiaries. It should also list your final arrangements for your funeral, and any other important information regarding your last wishes. The benefits of making your will are invaluable for you to eliminate any excess stress for your family and loved ones.