The Septic, Drain, and Sewer Cleaning Services industry continues to grow. Last year, this market boasted a value of $5.0 billion, measured by revenue. Experts expect the industry to continue its recent growth, increasing by 3.8 percent in 2022.
Across the United States, approximately 25 percent of people use residential septic tanks on their property. These chambers sit underground and begin the basic treatment of domestic wastewater.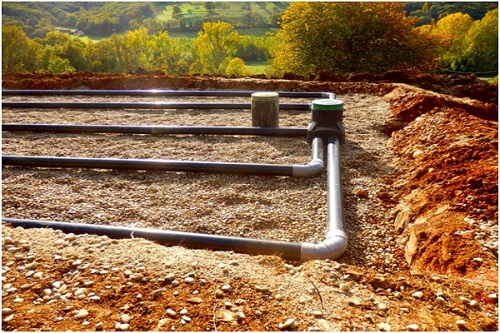 But not all these tanks are created equal. Here's a look at some of the types of septic tanks that homeowners have today.
Aerobic Septic Tanks
Aerobic septic tanks stand among the most effective types of septic tanks on the market. An aerobic septic tank uses similar processes to city sewage plants, simply on a much smaller scale. They are powered by electricity.
These might be the best septic tanks for smaller properties since they require smaller drain fields. Aerobic tanks need more frequent maintenance and can be up to three times more expensive than the other types of septic tanks.
Concrete Septic Tanks
Concrete septic tanks rank among the most durable types of septic tanks on the market. This material remains one of the most popular for these waste systems, along with fiberglass and polyurethane. Concrete provides durability, strength, and weight.
Concrete septic tanks sport a lower likelihood of cracking or floating. It is important to have a regular septic inspection, though. Concrete cracks allow waste to seep out and groundwater to seep in.
Fiberglass Septic Tanks
Fiberglass does not crack like concrete might or rust in the way steel does. As far as residential septic tanks go, fiberglass stands out since it's resistant to corrosion caused by exposure to sewage and related gasses. It's also watertight.
These types of septic tanks are much lighter than the others on the market. This helps with an easy installation, but this means they may shift if the soil becomes too saturated.
Plastic Septic Tanks
Similarly, plastic provides those searching for the best septic tanks with a durable and lightweight option. These types of septic tanks are also relatively inexpensive. Like fiberglass, they won't rust and remain less likely to crack than concrete.
The lightweight nature of plastic means its prone to damage during installation. If they aren't installed correctly, plastic septic tanks may float to the surface.
Sites like kellerwelldrilling.com provide expert residential wells drilling services in the areas of Livingston, Oakland, Washtenaw, and Wayne counties in Michigan.
Types of Septic Tanks and More
The most popular types of septic tanks on the market remain concrete, fiberglass, and plastic. These conventional systems can be material options for both commercial septic tanks and residential septic tanks. Aerobic tanks require more maintenance, but they can last for many years.
If you found this article informative, be sure to check out the rest of the content on our site. Visit our Home & Garden section for more on Tools & Home Improvement as well as Garden and Outdoor.