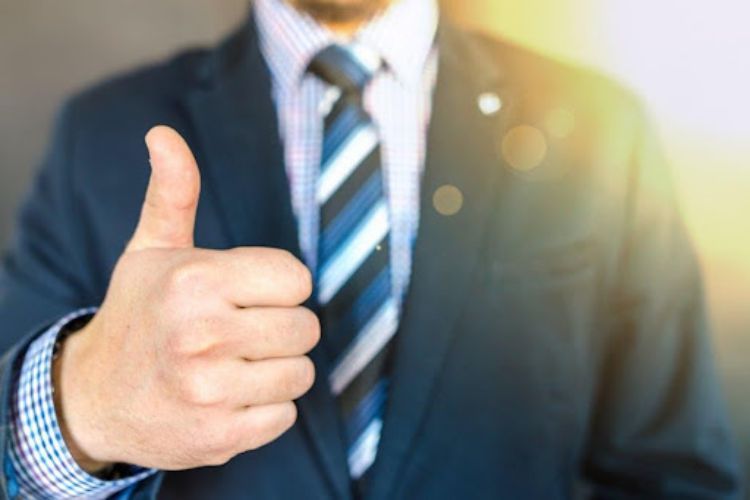 Did you know there are over 650,000 actively licensed CPAs in the US? This may seem like a lot, but it's actually a field that often gets overlooked by budding professionals. 
A CPA (Certified Public Accountant) is a financial advisor that helps businesses, individuals, and others plan or reach all of their financial goals. This can be a rewarding career for many people, but is it the right one for you?
If you're trying to figure out which career path you want to take, this is definitely a field that you'll want to look into. Here, we will talk more about the benefits of this career and walk you through what you need to do to become a CPA.
Keep reading below to learn more about this opportunity. 
What Is a Rewarding Career?
Before we get into talking about why being a CPA is a rewarding career, we want to define what that actually means. Everyone has their own characteristics when it comes to what makes something a good career opportunity or not, but there are still some common themes across the board. 
Most people want to be challenged by their job intellectually so that they don't get bored or feel like their work is meaningless. Alternatively, people also like to have a good work-life balance, make enough money for comfortability, and have nice relationships with coworkers.
What makes a career rewarding for you may be different than what makes it rewarding for another person. However, if you're approaching your work as a career (instead of a job or a calling), you will want to focus on what your overall goal is and how you can reach that goal. 
Becoming a CPA is a great career choice if you're interested in the possibility of promotions and improvements in the field. If you're looking for a career that will challenge you and make you into a better worker overall, CPA jobs will be the right fit. You'll have the chance to achieve expertise in the field when you earn that certification. 
The Benefits of Becoming a CPA
The biggest benefit for many people that are interested in being a CPA is that you can potentially have a long-term, lucrative career. You have to make the right moves, of course, and learn what you need to know to be good at your job. However, you can get a lot of rewards, including more money, when you are good at your job in this field.
You also get to have more opportunities after you get your certification. This is a field that not many people show a lot of interest in, so there is always a high need. In many major cities especially, you'll have a wide variety of choices when it comes to job openings.
A CPA can choose to work on their own or with a company. This is more of a personal decision, but it's just another example of how you get to be in charge of your future in this field when you have the capabilities to work alone or for others. Go to https://www.taxfyle.com/freelance-cpa-jobs to learn more about potential opportunities as a self-employed CPA.
You're able to work with just an accounting degree, but if you really want to advance, you'll need to obtain that CPA.
Another benefit is that you can use your experience as a CPA to further your education. Those that try to apply for MBA programs, for example, are going to have a great background to draw from after working professionally in the field already.
Last, but not least, you genuinely get to help people. Financial literacy is a big problem in the US, and by being the person with the answers so many people seek, you can have a huge impact on their lives.  
How to Become a CPA
All CPAs have to be accountants, but not all accountants are able to be CPAs. This means that you need extra certification after becoming an accountant to actually be able to call yourself and work as a CPA.
The main things you'll need to get this license include:
The right type of education

A passing exam score

Experience
Different states also have their own rules on top of these things, so you'll need to do a little bit of specific research into your state's regulations as well. 
Education
As we mentioned the education requirements are a little different state-by-state. However, you need a minimum of at least 150 semester hours to sit for the CPA exam. You also will need a specific number of accounting hours depending on your state.
CPA Examination
The CPA exam is on the computer, and it consists of 4 unique sections, including:
Business Environment and Concepts

Regulation

Auditing and Attestation

Financial Accounting and Reporting
No matter where you live, you'll take the same test as other CPAs around the country. In order to pass this test, you'll have to get a least a 75 (on a scale of 0-99).
Experience
As an applicant for a CPA license, you'll need to have at least a year or two of experience under a practicing CPA. This will depend on your state requirements.
Start Your Journey Toward This Career Choice Today
If you're looking for a rewarding career, becoming a CPA may be right up your alley.
Not only do you get to help people with their financial concerns, but you also get to further your career in a meaningful way and use your skills in the field. Being able to make a good living doesn't hurt either! 
Did you find this article useful? If so, be sure to take a look at some of the other topics on our website next.