If you think that your old patio doors need an upgrade, then it is time you get this task done, especially if you are facing problems with the operation of the door or noticing leakage or excess condensation on the panes.
A good patio door will add to your house by giving you a hurdle-free access to your patio, yard and deck. They render an unobstructed view of the outside and keep the interior insulated when rightly installed. You may be thinking of what kind of patio doors you should go for. You have options of traditional sliding glass doors and swinging or French doors for you. No matter what alternative you select, make sure you do proper research before taking the final decision. Also know that you can customize the door depending on your preferences and needs.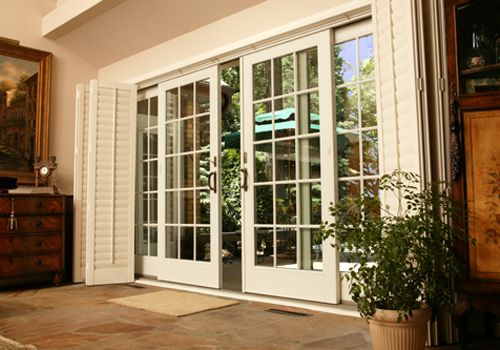 If you want to update your patio door, you may find yourself wondering of changing your old windows too and getting them matched to the new door. So, talk to the company and see if they can update your door and windows too. If they are a doors and window company, they will have options for you. Right from casement windows to triple glaze windows, you can go for any option to give your house a new look and curb appeal to it.
Enhance the architectural style of your house with patio doors
The architecture of every house is unique.So, when you are looking for home improvement, it is essential to know what style of patio door is suitable for you. Choosing the best patio door helps in creating a cohesive design all over your house.
Window Mart Canada provides you with an array of options to choose from to get an amazing architectural look for your house. You can get an authentic look by choosing a stylish patio door. Just keep the architecture and style of your house in mind and you can get the best design of door for you and increase the overall character of your place.
If you need an eternal style, then you can go for contemporary styles. These patio doors are designed with clean lines to concentrate on the expansive glass and get enhanced sunlight and view. You can go for a single slide of multiple slide patio door as per your preference. You can also customize it to be fixed to create a door uniquely designed for your house. If you have a small area, then hinged patio doors are suitable for you.
Pick the right patio door
With plethora of styles available, choosing the right door may be tough for you. However, you can match it up with the windows and doors of your house.
Find out about the insulation properties of the door. You should go for double glazing as it allows the lowest amount of heat to escape from the room. Also, keep maintenance in mind. uPVC and aluminium have low upkeep.
https://windowmart.ca/ has a wide range of patio doors. Choose the one feasible for you and get it installed today