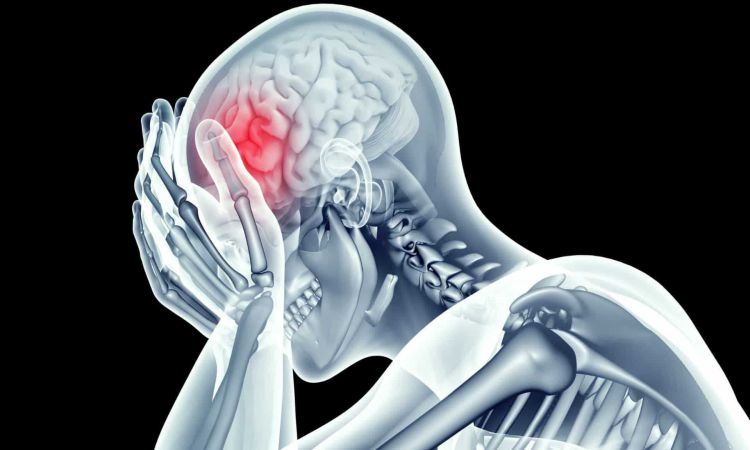 Approximately 22.6 million people suffer from neurological illnesses and injuries every year. Out of which, 13.8 million need surgery.
Neurosurgeons specialize in treating patients with brain, spine, or nerves conditions. Depending on the nature of injury or illness, neurosurgeons give both surgical and non-surgical care. They have sufficient training in both spine and brain surgery.
Your primary care physician may have discovered a condition in your brain, nerves, or spinal cord requiring surgery. It forces you to consult with a qualified neurosurgeon as soon as possible. Finding the best neurosurgeon could be stressful.
It adds to the stress of having to deal with the medical condition. As a result, you may develop anxiety, which is the least of the things you need in your state. Lucky for you, we've got you covered.
So, what makes a good neurosurgeon? read on to find out.
Credentials And Training
When choosing a neurosurgeon, board certification is essential. It shows the necessary skills, training, and expertise to handle surgery. Also, investigate if the neurosurgeon has any history of disciplinary action or a malpractice claim.
Malpractice claims are common in neurosurgery; some may not be true. As such, never interpret it on the surgeon's professional competence. Use the information to discuss the neurosurgeon's abilities in giving proper health care.
Go over the doctor's medical school, certifications, training hospital, and disciplinary history. For more information, read this article to understand neurosurgery better.
The Neurosurgeon's Experience
Experience is crucial when requiring surgery on your nervous system or brain. The more experienced a neurosurgeon is in a particular procedure, the better the outcome. You'll have peace of mind knowing they're familiar with the procedure.
Inquire about the number of patients with your specific condition that the neurosurgeon has treated. Also, determine their complication rates.
Read Patient Reviews
The reviews from previous patients are critical in evaluating any medical practice. They are essential, especially when assessing a neurosurgery center. Your neurosurgeon's level of professionalism and skill relates to your life and wellbeing.
See what people say about their office environment, the friendliness of the staff, and wait time. You'll learn the level of trust the patients have in the doctor. You'll also know how much time they spend with their patients and how well they answer questions.
Avoid neurosurgery practices with several moderate to negative patient reviews. It indicates that something is wrong, and you must not contract the neurosurgery center.
Consider Gender
It's critical that you feel more comfortable with your neurosurgeon's gender. You will have to discuss personal information. Whether a male or female surgeon, ensure you can freely express yourself to them.
When it comes to treating certain brain and spinal diseases, your gender is also an important consideration. Neurosurgeons are trained to treat men and women differently. Inquire about their most recent training as well as their experiences with your illness and gender.
Your Neurosurgeon's Facilities
Most people judge a neurosurgery center by the facilities they have. The neurosurgeon's hospital's quality of care is extremely important. Patients in highly rated hospitals have fewer complications and better survival rates.
The hospital should be clean, inviting, friendly and modern. Otherwise, you may risk getting adverse outcomes. Moreover, the lack of contemporary technology will ultimately delay your recovery time.
Ensure you feel your best in a neurosurgery center. Follow your instincts and select the best neurosurgery center for you.
Evaluate The Communication Style
Choose a neurosurgeon you can comfortably talk to and understand your information needs. During your initial meeting, ask questions and observe their response. A good neurosurgeon will welcome your inquiry and respond in a way you can understand.
Get a neurosurgeon with an interest in knowing you. They will take your treatment preferences into account and respect your decision-making process.
Insurance
Your insurance cover is more of a practical consideration than a personal preference. Understand what the insurance company can cater for and own needful expenses. Hence, choose a neurosurgeon who participates in your insurance plan as a patient.
Get Referrals
All neurosurgeons connect to the patient's primary care doctor. Start with your primary doctor's referral list. Your friends and family can also make recommendations based on the list provided by your primary care doctor.
Determine the skills and experience the neurosurgeon has in handling your condition. Narrowing down your options, contact every neurosurgeon's office and request a consultation appointment. From your interviews, you will tell the best one for you.
The Neurosurgeon's Dedication To Their Work
Neurosurgeons must be passionate about their work. Lack of zeal and commitment to their job will lower their performance standards. They should be eager to restore their patients' health and get them back to a happy living.
Find Who Your Neurosurgeon Work With
Neurosurgeons don't perform their duties in a vacuum. There must be a comprehensive care team in place. Not all the members of the team will be required for every patient.
However, you should know the team members' experience and skill level.
Ensure that your neurosurgeon is not limited to getting highly skilled assistance. Otherwise, your care may be compromised, and you may not access advanced treatments like minimal invasion surgery.
Simplify Choosing The Best Neurosurgeon By Learning Key Things To Check
You could be having a condition that requires you to visit a neurosurgeon as soon as possible. To find the best neurosurgeon, check their credentials, experience level, hospital quality, insurance, etc. Schedule an appointment and meet with the neurosurgeon.
We hope this information helps you get the right neurosurgeon who will improve your health and wellbeing.
Did you enjoy reading this article? If so, check out our other Health, Fitness, and Fashion blog posts.