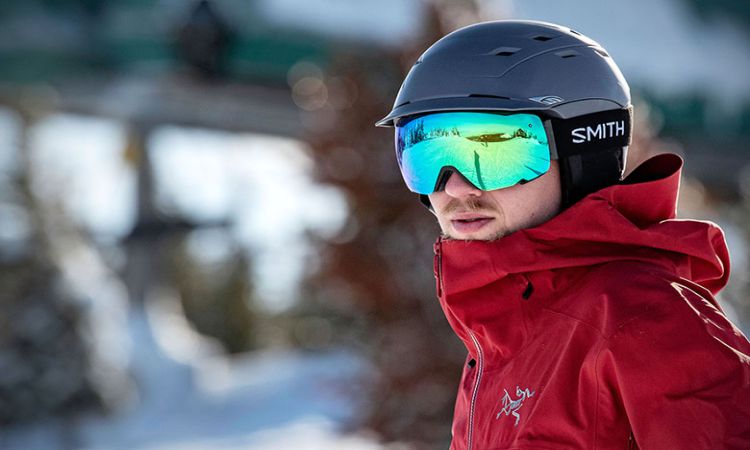 You have booked a week-long sporting trip to one of the most attractive skiing locations in the country. You have packed your skis, poles, helmet, all your high-tech winter thermal wear, and boots. But there's another crucial piece of gear that you will need in order to be fully ready to hit the slopes: a pair of quality ski goggles. 
You don't have to break the bank to buy the latest models. You can find Top googles for skiing below a $100, allowing you to experience sophistication, style, and safety, all in one piece. You may consult top experts to learn more about the best ski goggle options available on the market under $100, and here's what you will get if you buy such models.
The Right Fit and Comfort
Ski goggles are available in different shapes. The best ones fit any face type nicely and comfortably, ensuring wearing them for extended periods of time isn't cumbersome. 
Leading experts feature models on their website, with a thermoplastic urethane polymer frame coated with an anti-slip coating, ensuring good comfort and fit. Some have a solid foam padding on the inside, with layers protecting your face from the wind and cold.
Ensure the ski goggle is tight enough to stay in place without bouncing around. Also, check for models with three foam layers that create a soft layer against your skin while also keeping you safe from impact.
Interchangeable Lenses
Different skiing conditions demand unique goggle lenses to ensure the best performance. When you look for the top goggles for skiing below $100, you will come across models with interchangeable goggle lenses. It will ensure you have goggles with the appropriate lenses to suit your requirements.
Top consultants suggest ski goggles with lenses that are interchangeable and magnetic. Some pieces also have two latches to supplement the magnets, which makes swapping more straightforward. 
See if you can choose ski goggles that allow you to swap lenses in less than a minute, thus ensuring the best visibility and protection at all times, and in all kinds of weather. 
Best Suitable Lens Shapes
Typically, ski goggle lenses come in two shapes, one being cylindrical and the other spherical. While the former is flat vertical and curved horizontal, the latter has curved horizontal and vertical. 
Experts tend to prefer inexpensive ski goggles with panoramic spherical lenses, as they offer a wide field of vision and clarity. On the other hand, some models have cylindrical lenses, which keep your visibility high in all environments.
Check the lens shape; it should closely match your eye lens shape to ensure the best field of view with the least possible distortion. 
Anti-fog Feature
Ski goggle fogging is a crucial issue as it can impair your vision and make it almost impossible for you to ski. But, you can find high-quality ski goggles that come equipped with anti-fogging features for under $100. 
The professionals recommend models with an anti-fog layer inside the lenses and a ventilation system that reduces the fogging effect. Ensure the anti-fog coating improves visibility and prevents any fog from building up.
Consult an Expert
When shopping for ski goggles, you can hardly go wrong by relying on the opinion of experts and professionals. They review various models and brands in the market and determine the best ones based on factors such as quality, usability, durability, etc.