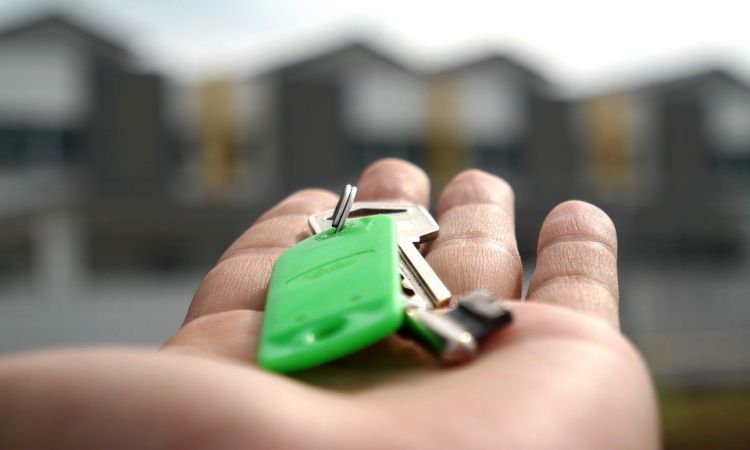 Investing in real estate is a long-term commitment. There are no guarantees that you'll find exactly what you're looking for when buying used.
Sometimes it just takes time and patience to find the right home or piece of property for your needs.
You need to have enough money saved up before looking for properties because you don't want to buy something that exceeds your budget, only to find out you need to invest more in hidden repairs.
This is especially true in central Florida, where homes are cheap, and building prices fluctuate now and then. Sure, central Florida is an excellent place to live, those with zero budget limits move towards Miami and South Florida to fulfill their fantasies.
Since you're looking for a good deal in Central Florida, this article will share tips to help you make the right decision. So, if you want a good deal on a piece of property you had your eyes on, this is the article you want to read.
With that said, let's get started.
1. Be Patient and do Your Research First
When looking for property in Central Florida, you'll be spoiled for choice, but try not to rush and make hasty decisions.
Most people rush into buying property without proper research and pay too much. Before buying used property, make sure you know everything about it, including who currently owns it, whether it has been foreclosed or not, how many owners it's had, what condition it's in, etc.
Conducting research and investigating similar property types will allow you to negotiate a better price on the spot. But how do you know what price to quote, what homes are within budget? It's simple.
Type in homes for sale in Central Florida on Google and hit Enter. Remember, before heading out, research is crucial.
It also helps if you know how much money you can spend on a house to determine which homes are within your budget.
2. Get Pre-Approved for Financing and Know What You Can Afford
You must know exactly how much money you can borrow before you begin shopping around for real estate. Nowadays, there are several different kinds of financing options you can look into these days, depending on your credit score, income, and cash reserves.
Depending on your situation, you may be able to qualify for a mortgage at a lower interest rate than someone with a higher credit score.
If you do qualify, try to negotiate a lower rate since it would save you more over time.
If you don't think you'll be approved for a loan, then make sure to only look at homes that you know you can afford.
3. Don't Rely on Pictures Alone
Never fall in love with a house by looking at pictures online. When you see a home online, you might be tempted to immediately go out and make an offer.
But the truth is that you won't know if the home fits your lifestyle until you see it in person. Buying a home is a huge decision that should never be made based on photos alone.
4. Consider Going to Auction Sales
There are quite a few auction sales held every week across the city. These sales are typically run by the government and include abandoned homes or homes that were foreclosed upon.
Some of these properties are priced very low, while others are sold for thousands more than their original asking price.
Since you are bidding against other bidders, you could get a great deal on one of these properties.
5. Search for Foreclosure Listings
Foreclosures are a great way to get a good deal on used property. The only problem is that these properties often sell quickly, and you might have to compete with other buyers for them.
While searching for foreclosure listings, look under "Short Sale" and "Pre-foreclosure." These search terms will show you homes up for sale but haven't yet been foreclosed on.
6. Check out Open Houses
If you think of making a bid on a certain property, you should visit open houses before you put in an offer. Seeing the home in person will give you a better idea of whether or not it would work for you and your family.
You can also use this opportunity to ask questions about the neighborhood, property taxes, etc.
7. Ask Local Real Estate Agents about Their Past Deals
Real estate agents are an excellent source of information regarding local markets, trends, neighborhoods, and houses.
Contact some local realtors and ask them about their past deals. See if they can recommend someone else who specializes in the same area as the home you are interested in.
Also, ask them what kind of deal they got on that particular property.
8. Don't Neglect to Look At Online Listings
While browsing online listings, pay special attention to each property's dates. Properties that have recently come on the market are usually priced reasonably.
This is especially true if the seller hasn't invested much or advertised for the property. Online listings also have more accurate prices since sellers can list their homes the way they want.
9. Always Put Down a Deposit
You should always make a deposit when trying to purchase a used property. Even if you are not planning on putting down the full price, you should still put in a deposit so that the seller knows you are serious.
Ensure to get a receipt when you deposit so that there is documented proof of your payment. A deposit is also required to hold the property until closing.
10. Shop Around for an Attorney
Once you've found a property you want to buy, you need to hire an attorney to handle your closing. Most banks require the buyer to hire an attorney to close the deal.
Many attorneys charge different rates for their services. A good rule of thumb is to choose an attorney who charges no more than 1% of your final sales price.
11. Consider Getting Pre-Qualified for Your Loan
Before you begin looking for a home, talk to your bank and find out what financing options they have available.
Once you know how much you can borrow, you can narrow down the number of homes you are willing to consider.
It's also a good idea to get pre-approved by a lender. This will help you determine exactly how much you can afford, and it will also make you seem like a stronger candidate to the seller.
Final Words
Buying used property is a great way to save money. However, there are certain things that you need to do to ensure that everything goes smoothly.
Keep the tips we've mentioned above in mind, and you will have a much easier time buying the house you've always wanted. You will also know what to expect once you sign the dotted line and become a new homeowner.