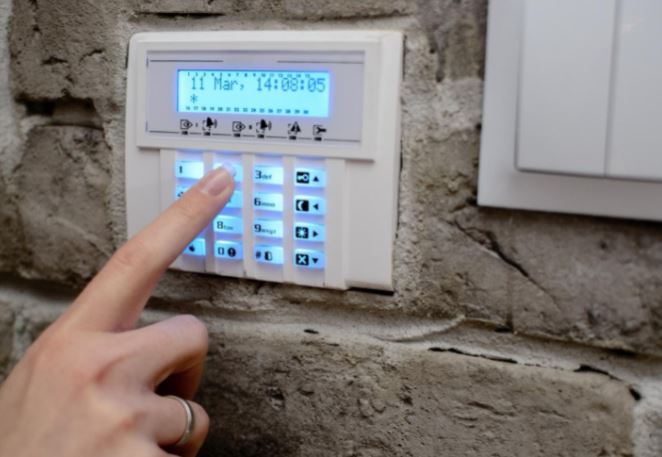 Did you know that an average of 2.5 million burglaries happens every year in the United States?
A home security system is a great way to deter criminals that consider breaking into your home and burglarizing. There are a couple of different types of home alarm systems that you should consider for your residence.
The best way to choose a great home monitoring system is by knowing what you want and how you want your home monitored.
Continue reading to learn more about what to look for when choosing your home's security system.
Different Types of Home Security Systems
There are a couple of different home security systems that rely on different types of technology to monitor your home. Some security systems run off of your home's landline, while others run off of your wireless internet.
Landline Home Security System
Landline home security systems rely on a wired landline at your home and it sends security alerts via a radio frequency. These systems come with a backup battery that kicks in should the power go out. This keeps your home safe even if there is a power outage.
Because landline security systems have to connect to your home's landline they usually require professional installation rather than DIY methods. 
Landline systems used to be the most popular option, but wireless systems have surpassed them recently due to the ease of install and the regular wireless updates they provide.
Wireless Home Security System
Wireless home security systems are some of the most affordable home security systems. They work by using cellular signals to make you aware of sensors that have been triggered.
One of the biggest benefits of a wireless home security system is that it is easy to install. This saves money that would've gone towards paying a professional installer. They're a great choice when finding the best home security system.
Nowadays, most wireless home security systems come pre-programmed and are ready to go upon arrival at your home. They are a great option because they provide instant alerts and a high level of home security.
What to Look for in a Home Security System
Once you've decided between landline or wireless home security systems, it is time to decide what features you're looking for in a security system.
Here is a look at some features you should look for when picking the right system for you.
Professional Monitoring
If you're looking for 24/7 security monitoring from sensors ad home security cameras then it is important to find a system that comes with those features, like ADT Security. 
With around-the-clock monitoring comes the help of monitoring specialists that are ready and waiting to provide help should your alarm ever be triggered. 
If your alarm is triggered it immediately sends an alert to your monitoring station so that the specialist can investigate what is going on and contact emergency services for you. 
You aren't required to have professional monitoring, but choosing not to have it puts the task of alerting the authorities on your shoulders if your alarm is triggered.
Mobile Application
One feature that has continued to grow more popular is home security systems that are integrated with a mobile app for your smartphone or device. Mobile apps make it easy to control and set your security system.
The convenience this adds is unparalleled. You can set your security system from the office you work at or from your couch when you're relaxing at home. 
The app also notifies you as soon as an alarm or sensor is triggered at your home so you'll always be aware of what is going on. The app will even notify you if the home security cameras see motion and show you the footage of what they captured.
User Friendly
Home security systems are designed to protect your home and your family, and it is important that they're easy to use for every member of your household. 
If an emergency occurs, every member of the family should know where the "Panic" button is and be able to press it, as well as to arm the security system. It should also be easy to understand what different alarms and alerts mean. 
Home Automation
With most electronics and appliances being compatible with your smartphone or mobile device, it is no surprise that home security systems are now as well. Some security systems allow you to connect them to Amazon's Alexa or Google Assistant and work through voice control.
These systems will also let you create automated schedules for things like turning lights on or off at certain times. They can save you a lot of money on electric bills and also trick potential burglars into thinking that someone is home.
Design Options
There is a security system for every type of home. That design flexibility helps you to tailor your home's system to fit your exact needs. If you have a small home but want a powerful home security system with a lot of cameras and sensors, that is doable.
If you like the style and design of your home and don't want your security system to ruin that, it is easy to integrate a security system with the design of your home to preserve that look you want.
There are also security systems that have control panels that are touchscreen tablets for a stylish and modern interior appearance for your home. 
Are You Ready to Get Your Home Security System?
A home security system is a great investment for protecting your home and your family from potential burglars. They use a variety of home security cameras and sensors to pick up on movement and activity in and around your home.
As technology has progressed, home security systems have too. They work seamlessly with your smartphone and devices through apps that let you control the system and schedule your alarms.
For more helpful articles about topics from Technology to Home & Garden be sure to explore more of our blog posts.