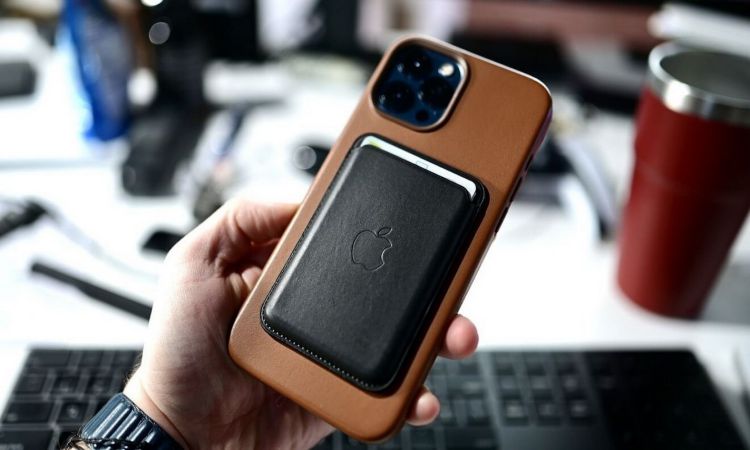 MagSafe wallets adhere to the back of phones that people slide into and out of their pockets. However, the earlier models required some form of fail-safe if misplaced. 'Find My' compatibility was absent too from the earlier MagSafe wallet that Apple introduced. But now, the new MagSafe model has some beautiful features to offer.
While the Apple MagSafe Wallet 2.0 has the same appearance and feel as the older models, it works uniquely when you connect them to an iPhone. In addition to new colors, it now also connects with Apple Watch or AirPods.
Some of the essential factors of this new model are:
New Feature: "Find My"
Apple MagSafe Wallet 2.0 is compatible with Apple's "Find My" function. The iPhone asks you to enable the location feature to track objects if they are misplaced when you initially pop on the wallet. You can program a phone alarm to sound every time the wallet is removed, preventing you from frequently losing it. You will receive a prompt 'Find My' notification whenever the wallet is removed after attaching it to the back of your iPhone.
This feature is possible using a safe NFC chip in the wallet. Near-field communication, or NFC, enables the communication between gadgets. Only the iPhone can write to this chip, which is encrypted. This is because it can identify it as a device for tracking. You can use the Find My application to receive directions similar to an AirTag and even check the location of where it was taken. So you do not have to worry much about losing your wallet.
Comfortable Design
The design of the Apple MagSafe Wallet is its most noticeable factor. It is sleek, has simple lines, a discrete logo, and an attractive style. It appears upscale. It is made of superior quality premium leather, and it feels comfortable in hand. If you have this on the back of your phone, it is easier to hold onto. It can be a good option for people who dislike the sharp edges of the iPhone. The MagSafe comes in different colors, such as black, tan, etc., to complement your phone and other Apple devices.
Easy-to-Use Card Slots
You can put two to three cards in the wallet. However, it is only possible to put three cards if they are smooth such as an ID or Apple card. It usually will only fit two if your debit/credit cards have raised numerals since the stack becomes thick.
There is a small thumb hole on the rear of the wallet. Your cards will fan out when you push them up from the thumb hole due to the friction between them. Also, the magnets have a stronghold, and one does not have to worry about the case slipping away.
Conclusion
In Summary, people are starting to give up the traditional wallet as more areas adopt cashless transactions. People carry their debit or credit cards instead. There are plenty of iPhone covers with card slots and pockets, but if you prefer something simple and easy to put on and take off, the official Apple Magsafe 2.0 can be considered.