In Australia, the building industry is booming—and has been for some time. According to a Global Construction Survey from 2021, the construction industry in Australia is expected to grow by over 10% to reach 163,797 million Australian Dollars in 2022. Clearly, it's a great time to be a builder.
Have you been looking for a new career path? Then take this as your sign to break into the Australian construction industry!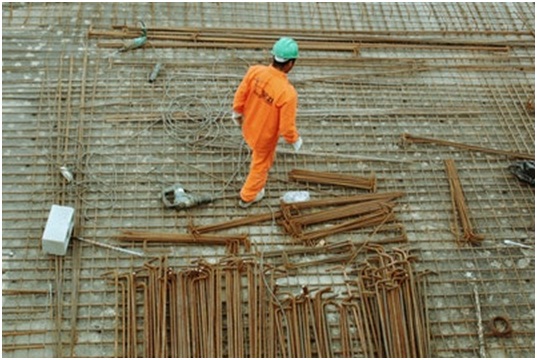 If you'd like to get your builders license and begin a rewarding and lucrative career in construction in Australia, then you've come to the right place. Read on for three top tips on how to do this.
Know Your State's Requirements
Each state in Australia has its own requirements regarding the base level of education and experience needed to obtain builders licensing. These vary from a degree in civil engineering from an Australian University to a diploma in building construction projects.
You'll need builder accreditation to work as a builder anywhere in Australia, but before you start your journey to get it, it's worth looking at what the requirements are in different states. You might find that the requirements are less competitive in a neighbouring state, where the construction industry is much more active and jobs are more plentiful. Do plenty of research before deciding where to become accredited.
Look Into Online Construction Course Options
Did you know that in some states, it's possible to complete an online construction course to become a licensed builder? It's true! In New South Wales, for example, there are several different ways of becoming a builder, one of which being taking an online Cert IV Building and Construction course, then coupling that with two years of experience working on a site with a licensed builder.
This is also an option in other states such as Queensland, Tasmania, South Australia, Northern Territory, and Australian Capital Territory. Online learning in this way makes the path to becoming a builder much more accessible, especially for those living in rural areas without access to a physical educational institution. This is a great alternative path, and certainly an option worth considering.
Gain Valuable Experience
In every state in Australia, you will need at least some level of experience on a building site to get your builders accreditation. This could be anything from 1 year to 5 years depending on the location and license type. While your formal education will give you a great foundation in the basics, nothing will help you learn the job like getting in there and getting your hands dirty.
This is why the site or sites you choose to gain your experience working on are so important. Make sure you choose a fully licensed builder who knows what they're doing and a great crew that will be willing to show you the ropes.
Getting Your Builders Licence in Australia
If you're pondering on what your next career move should be, starting on the path to get your builders license is one of the smartest things you can do. The industry needs more talented people, and you could be one of them. If you're looking for more education or career advice, check out the rest of our content now.