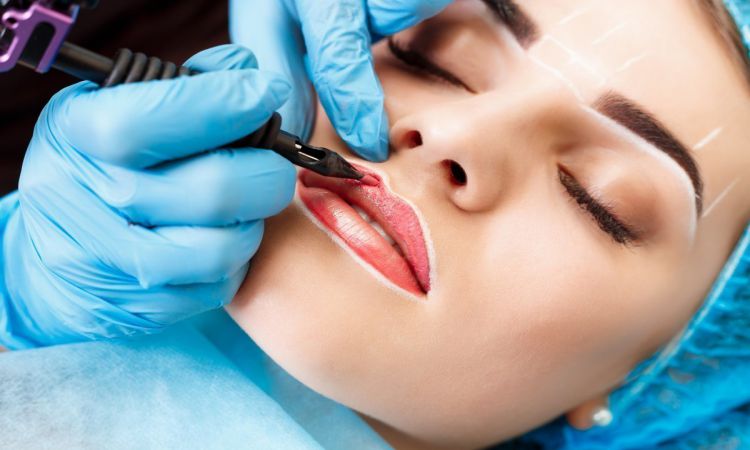 Do you love the beauty industry but are looking for a different way to impact people's lives? You may want to consider becoming a permanent makeup artist.
Along with the financial benefits, you'll find that this unique role in the beauty industry can provide a positive work environment that will be in demand for years to come.
Keep reading to learn some of the most rewarding benefits of becoming a permanent makeup artist!
1. Enjoy a Lucrative Career
It's important that you're well compensated for the skill and training that goes into your career, and you'll find that being in the permanent makeup industry means that you'll be paid well.
The average salary for permanent makeup artists is $51,000, and as you make more lasting clients, you can find that this salary can go up to $60,000.
2. Career Flexibility
Next, you'll find that one of the major benefits of becoming a permanent makeup artist is the fact that you'll have flexibility. You can choose to work independently if you feel that you have enough clients and interest in your services.
If you enjoy making your own hours and choosing who you work with and how much to charge, you'll find that the majority of permanent makeup artists are self-employed. However, you can also choose to work as an employee at a beauty salon, medical practice, spa, or wellness center.
3. Gain Skills and Education
Being a permanent makeup artist requires more training and education, and you'll also need to get certified. However, one of the main benefits is that initial training is quick–it can range from five days to two weeks.
Over time, your fingers will become more steady and agile so that you'll be able to book more clients each day. Continued education is a must, and there are many masterclasses and conferences held by popular and experienced artists.
4. Help People Feel Good About Themselves
Last but not least, one of the main benefits of this career is that you're helping people feel more confident in themselves. Many people who choose to get permanent makeup benefits are those that don't have time to do their makeup each morning and want an easier way to feel fresh and confident.
Moreover, you'll also find that those with scars or other medical conditions seek permanent makeup in order to feel less self-conscious. For instance, you can help cover up scars from car accidents, help people with vitiligo or trichotillomania, or areola pigmentation after breast reconstruction.
You have the unique ability to help transform people's lives and allow them to see the beauty that you already see in them.
Consider Becoming a Permanent Makeup Artist Today
If you're ready for a rewarding beauty career that comes with ample compensation, flexibility, and the ability to change people's lives, you may want to consider becoming a permanent makeup artist.
Even better, you'll never get bored–there is always continued education in order to hone your skills and learn the latest techniques and technologies.
Ready for more career tips? Keep reading our blog!