The average American spends about $7,750 on an engagement ring. But that doesn't mean you have to. Just as with all things fashion, engagement rings have trends that come and go through the years.
While it's nice to know how much others spend or what's popular, you shouldn't let it control your ring choice. Your engagement ring should be a reflection of you and your significant other.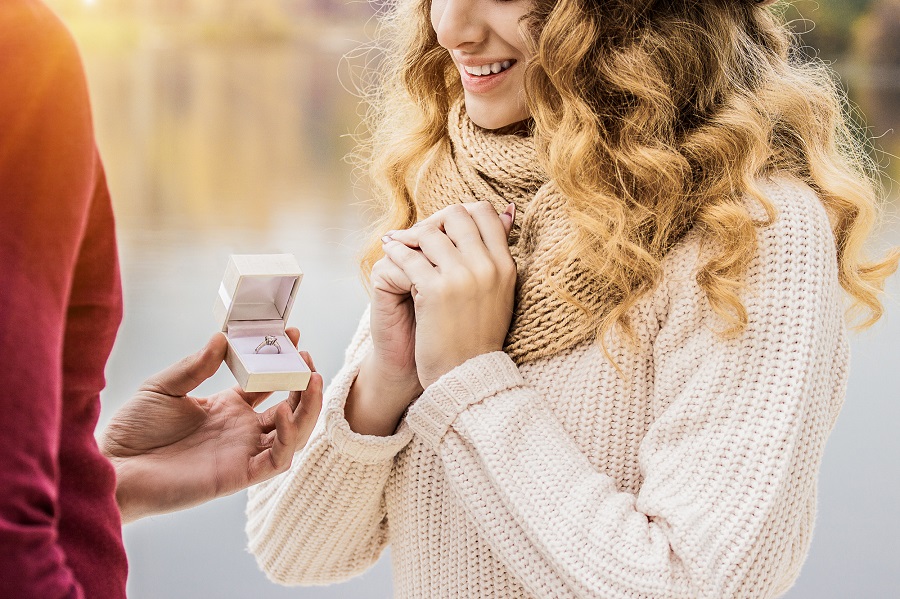 This guide will tell you the engagement ring trends to avoid when shopping for your ring.
Trendy Stones 
There's a reason that diamonds are so popular for engagement rings. This is a ring that someone will wear every day for the rest of their life. That means it's going to be put through the abuse of daily life.
A diamond is strong enough to not get scratched and damaged. Softer stones lack this durability, and while beautiful, they simply aren't strong enough to last. So avoid the current engagement ring trends that use alternative stones when picking your engagement ring.
Rose quartz
Pearl
Turquoise
Moonstone
Lapis Lazuli
Labradorite
The strongest stones that are ideal for your engagement ring are diamond, ruby, sapphire, and topaz.
Wispy or Dainty Designs 
Modern engagement ring trends have focused on creating dainty and delicate bands. While these rings are beautiful, they lack the structure and strength needed to secure your stones. Avoid these qualities in a ring:
Micro pave
Tiny diamonds
Delicate prongs
Dainty thin bands
While you should avoid super thin bands, you should also avoid super thick bands. These tend to lack a feminine feel. They're also harder to care for because they trap moisture under the ring and next to the skin, which isn't a good thing.
Alternative Metals 
Couples have begun to embrace alternative metals for their rings. The problem with this is that these other materials aren't as durable as traditional fine metals. Natural materials will wear away over time, while softer metals will dent and bend with wear.
Avoid these popular materials for your engagement ring.
Wood
Steel
Antler
Tungsten
Plastic
Over the Top Diamonds and Designs 
European engagement ring trends have seen a rise in over the top designs with several diamonds. The problem with this is that unless you're a multi-millionaire, your budget probably doesn't allow for an over the top design using high-end stones.
This leads people to try to achieve a high carat account with lower quality stones. Ultimately, the ring won't sparkle and shine in the way that you hope when you have a high carat count.
Instead, look for a ring that balances the total carats of the ring with the diamond quality. You'll find that a quality jeweler, like Dreamland Jewelry, can help guide you to the perfect ring that fits both your taste and budget.
Keep These Engagement Ring Trends to Avoid in Mind 
Ultimately, the ring you buy should be an expression of your love and passion. It should represent you and your partner's style and taste. Because of this, it's better to ignore trends completely and look for a ring that just feels "right".
These engagement ring trends to avoid can help you narrow down your options to a quality made and beautiful ring.
Browse our other articles for more lifestyle advice to help you live your best life.