Did you know that over 40 million Americans regularly go RVing?
An RV holiday is an excellent way to travel the county and take in all the beautiful sights it has to offer. RVing lets you take a comparatively large amount of home comforts along for the ride.
If you're planning your next RV holiday right now, it pays to familiarize yourself with some of the top RV checks to make before you embark. Luckily, our helpful guide has done some of the legwork for you.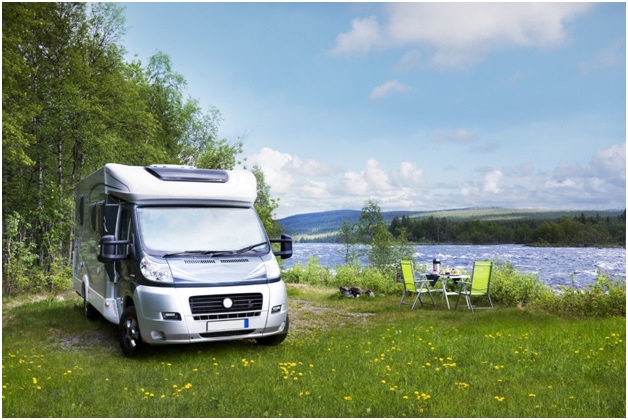 Read on for the top 5 RV checks to undertake before your next trip.
Check Battery Health and Function
the first step to ensuring a safe and successful RV trip is to check your motor's battery's function and general health. Months spent idle can make even a new battery run dead, so this is a vital check to perform.
You should make sure your battery is up to scratch by starting your motor and letting it idle for a few minutes. If everything holds up, you should be good to go.
Be sure to check this a week or so before you go to give yourself time for servicing if needed.
Deep Clean Your Lines
A healthy plumbing and sewage system is what sets your RV apart from a shared toilet at a campground. With this in mind, be sure to give your lines a thorough clean before you leave.
Change your toilet filter and flush the water tanks in the days leading up to your trip to ensure everything is clean, sanitary, and ready to go. You should also flush your hot water system thoroughly.
Inspect Your Tow Hitch
Your two hitch is the piece of gear responsible for the safe transportation of your RV. Check your tow hitch for any signs of wear and tear leading up to an RV holiday.
If you see any signs of damage, check for a repair warranty or take your RV in for a service.
Run the Fridge
Taking your own food along is one of the main Perks of RVing. Therefore, you need a functional and practical fridge for your trip.
You should run your fridge for a day or two before setting off. This will allow the system to recalibrate and run at optimal levels. There's nothing worse than arriving at your destination with a fridge full of warm beer and spoiled food.
Test All Safety Switches
Electrical faults can cause untold problems when it comes to RVing.
Make sure to check your safety switches and identify short circuits before setting off. An RV extended warranty can help cover the cost if you find a problem.
Your Next RV Holiday: Be Prepared
So, that's RV maintenance 101 for your next RV holiday or outing. By learning these simple checks and performing them before your next outing, you guarantee a smooth and trouble-free experience.
Did you find this article informative? If so, be sure to check out our blog for more helpful content.