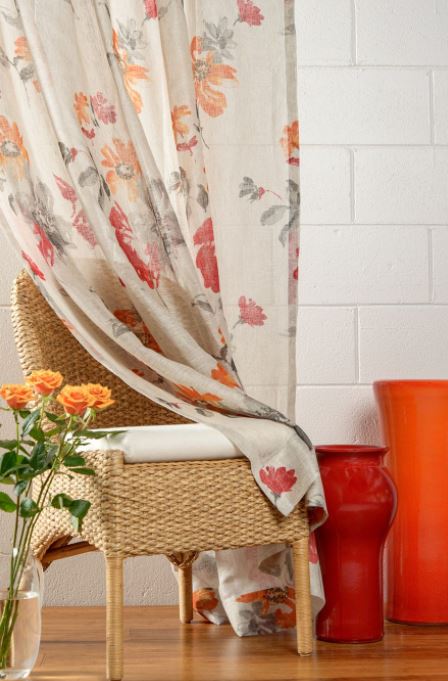 Linen is considered an old and ancient fabric. Through the centuries, it has been a favourite of those in the higher levels of power. Priests during ancient times have utilised it for their garments. Even mummies were found enfolded in precious linen. The reason is it is durable and has a meaning of wealth.
Currently, if you book a stay in a five-star hotel, there is a good chance that you will be sleeping on bedding made of pure linen. If you visit high-starred restaurants, you might also be utilising table cloths made of linen. But what is the quality of linen that makes it such a luxurious piece of fabric? The following are several benefits and advantages of linen, making it a highly prized material. Because of this, you might want to consider purchasing linen fabric online or from a physical store. 
1. Get Comfort 
Linen is highly breathable as well as a heat-retaining fabric. During the cold months, when utilising linen or sleeping under a duvet cover made from linen, you will discover that it helps you stay warm and cosy because linen is able to retain heat from your body.
During the hot summer months, linen is able to cool you off. The reason is the features of the flax fibre that are typically hollowed out, and thus acting as an insulator.
2. Longevity and Durability
Without a doubt, linen is one of the strongest natural fibres in the world. Compared to cotton, it is 30% thicker as well as more substantial. It is super durable and contributes to the longevity of the linen material. Linen fibres are so strong that they are even utilised in paper money. It is once even infused in the armour of ancient Greeks. The natural durability of linen makes it a wise investment and is why most people have some linen heirloom passed down from their forebears. 
3. Health Benefits
Linen is also well known for its antibacterial features. Because it can wick moisture and dries out much faster than cotton, it doesn't allow bacteria to breed in it. When you use linen bedding as well as linen bath towels and other kitchen items, you can say goodbye to harmful dust mites and other germs. People who tend to suffer from allergies report feeling refreshed when using the fabric.
If you need more convincing, it should be noted that the microscopic breaks found in linen fabric also gently stimulates your skin, thus allowing blood flow to circulate. It serves spa-level relaxation right in the comfort of your own home without even you knowing it.
4. Sustainable and Environment-Friendly
There is a growing awareness among people about the negative impact of certain materials. Because of this, we are motivated to choose eco-friendly and sustainable products. Fortunately, linen is one of the most eco-friendly fabrics around. Linen is created from the durable and resilient flax plant, which can grow optimally in even poor-quality soil and requires far less maintenance compared to plants such as cotton.
Flax is also used in the making of linseed oil as well as livestock feed. It is even applied in wood finishing products. What is even better is the linen is entirely biodegradable. Once you decide that you no longer want a linen fabric or garment, you can be confident that you won't be creating waste that will be trapped in landfills.
5. Linen Is Attractive
Linen has its distinct beauty that differs from other fabric materials. Since it is entirely porous, it can be easily dyed in fabulous colours. There are many techniques in applying colour to linen, which provides excellent hues. Aside from this, linen's natural wrinkly texture signifies its quality and is a textile that is unmatched.
Linen is one of the most beautiful and valuable fabrics known to man. It has been utilised for centuries which is a testament to its quality and luxury. Don't hesitate to use linen whenever possible in your interiors. From bed covers to a tablecloth, make sure that your next home crafts project utilises linen. So, build your collection of linen by purchasing linen fabric online or from a physical store.
Author bio:
Ester Adams is a farmer of words in the field of creativity. She is an experienced independent content writer with a demonstrated history of working in the writing and editing industry. She is a multi-niche content chef who loves cooking new things.