Almost every business owner wishes that their business would draw more customers. As much as it pains many small business owners, business marketing rests at the heart of business growth.
If you open an online business, for example, customers can't discover it without some digital marketing. If you're launching an in-person event, you need some public relations work to get the word out to the public.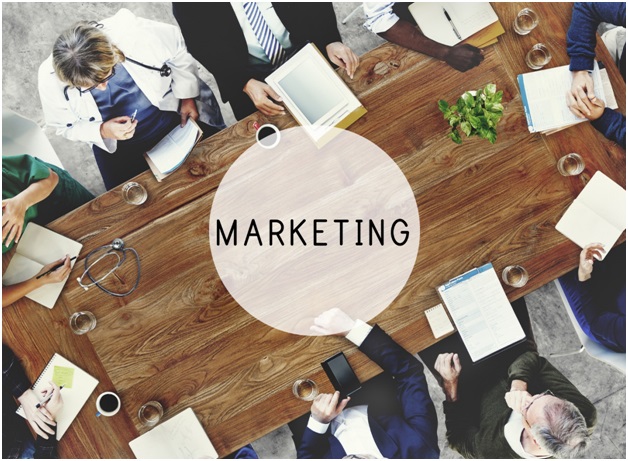 Of course, marketing doesn't come naturally to everyone. So, if you struggle with marketing, keep reading for five marketing tips that will help propel your business to new heights.
Develop an Audience Profile
Effective marketing depends on targeting content to your audience. That means you need at least a basic audience profile. Ask questions like:
Who uses my product/service?
What information will attract them to my business?
Will I reach them best with online marketing, offline marketing, or both?
Once you can answer these, you can deliver the right content to the right people in the right way.
Public Relations
Business owners often struggle with public relations. In a nutshell, public relations focuses on getting public attention for your business, product, or event through media coverage. For small businesses, this typically means sending out press releases to local media outlets.
Local papers will often publish the press release as written. Local TV stations will often use press releases as a guide for where to send TV crews for local interest stories.
Online Marketing
Online marketing includes a number of distinct areas. The heart of your online marketing efforts, however, focus on your website. You need solid SEO on your website so the site will rank well for keywords and local searches.
You can branch out from your website into social media profiles and advertising. Start with a single social media site and master it before you expand to other sites.
Content
A steady stream of useful, relevant content on your site helps attract visitors and please Google. At first, this typically means writing blog posts that focus on your audience's needs and concerns. You can expand from blog posts into other areas, such as newsletters and video content — which we'll cover next.
Video
Video offers you one of the most potent options for marketing your business. Video advertising compels more attention and secures better recall than almost any other kind of ad. You can also use video for branding efforts.
Of course, video works best with businesses or products that lend themselves to visual presentation. For example, videos about car repair will play better than videos about bookkeeping.
Leveraging Marketing Tips
Each of the above marketing tips offers one route that you can take in growing your business. That doesn't mean you should do them all at once.
Start with things you can do yourself, like building an audience profile and writing blog content. As you get more comfortable with these, expand into areas that you'll outsource, such as video production or augmenting your site's SEO.
Hungry for some more business tips? Check out some of our other business posts in the business section.