Worldwide, the number of email accounts grew by 7% in 2019 alone. Knowing about email marketers will help you determine if their profession is right for you.
The global population of email users grew by 3% in 2019. Now, just imagine how many more people are frequenting their online inbox now due to social distancing!
Email marketers play an important role in the digital marketing world. You, too, could drive business and engagement through the roof with email campaigns.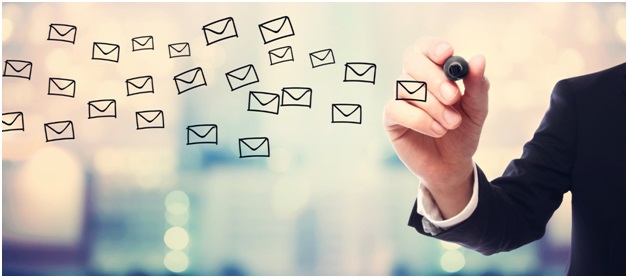 Here's what you should know about being a specialist in email marketing:
Flex Your Creativity
Providing professional email marketing services lets you use your creativity. It's your creativity that helps distinguish your marketing emails from other emails.
Strong email campaigns rely on compelling and persuasive copy to succeed. As such, email marketers have strong writing skills and grammatical accuracy. That includes having a way with words that makes their message stand out.
You'll also need to get creative about targeting your audience. For instance, you could use dynamic email content to make your emails more personalized. The more you personalize email content, the more precisely you'll target your audience.
Strength in Analytics
Skilled email marketers use analytics and metrics to determine the marketing moves they make. You'll have to monitor the open rate, click-through rate (CTR), conversion rate, and more metrics pertaining to each email campaign you launch. Fortunately, email marketing software helps out with this.
Factoring analytics into an email marketing strategy helps drive overall engagement. After all, the best marketing goals are quantifiable. Thus, a good email marketing specialist must be good with numbers.
Versatility and Pay
Email marketing specialists have a versatile selection of careers and positions to choose from. You could either explore jobs at email marketing companies or enjoy a freelance career. In fact, many different companies hire email marketing specialists to serve in their marketing departments.
The average email marketing specialist salary is $53,000. If you become an email marketing manager, you could make closer to $75,000.
Education and Training
You'll need at least a bachelor's degree to become a professional email marketing specialist. The best majors for aspiring email marketers are internet marketing and digital marketing. It only takes a few years of email marketing training to become a specialist.
Taking an email marketing course is a good first step to see if the field is a good fit for you. There are classes available for all price ranges, including free ones, available online. Acquiring certificates related to digital marketing will also strengthen your professionalism and credibility in the field.
The best email marketing service will always prefer the more experienced job candidate over others. So, it doesn't hurt to get extra certifications and training when possible.
Email Marketers are More Relevant Than Ever
Email marketers are sending 27% more emails than they did before the pandemic hit. Like all other marketing strategies, email marketing strategies need to be updated to fit the times.
78% of marketers report seeing an increase in email engagement over the past 12 months. Clearly, people are still receptive to clever email marketing.
Explore your options—check out our job listings. It'll give you a sense of direction for your career path.