Imagine that you're a maritime lawyer in Texas and you want to target the keyword "Houston maritime attorney."
Guess what? Yours is one of the most expensive CPC keywords in any niche. Every time someone clicks on your paid Google ad, you will pay a staggering $1,090 per click.
Of course, paid advertising has its place, but law firm SEO is vital to your success too. SEO doesn't cost anything (other than your time), and the results can really pay off in the long-term.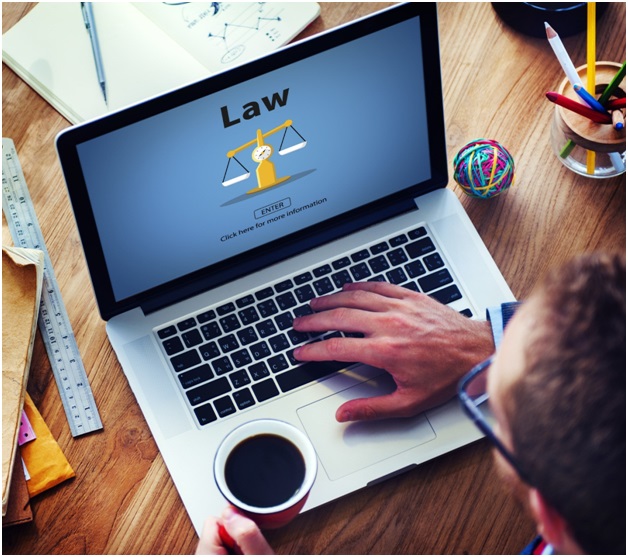 If you've always relied on paid advertising to drive traffic to your site, it's time to expand your efforts to include SEO for law firms. Keep reading for six proven SEO tips and tricks to expand your firm's online presence.
Choose Targeted Keywords
When it comes to search engine optimization, the best results are specific and targeted. Why? Simply put, there are 1.3 million lawyers in the US — and only 10 results on the first page of Google.
No matter how brilliant you or your marketing scheme might be, you're never going to rank for generic words like "lawyer" or "attorney." There's too much competition.
Instead, focus on long-tail, region-specific keywords. Examples might include:
car accident lawyers in phoenix arizona
divorce attorney in richmond virginia
lawyers with free consultations in chicago
best child custody lawyer in miami florida
black attorneys in mobile alabama
If you're stumped for ideas, use a free keyword research tool like Google Trends, Keyword.IO, or WMS Everywhere. These can tell you the average search volume of the keyword, as well as less competitive alternatives.
Optimize Your Website With These Keywords
You've got your list of targeted keywords. Now what?
Your next step is to insert these keywords in specific locations throughout your website. Prime locations for keywords include:
Title tag (H1 header)
H2 and H3 headers
Meta description tag
Alt tags on images
Scattered naturally throughout the body/text
At the very least, you want your keyword to appear in the introduction, conclusion, and at least one header of each page or blog post. At the same time, be careful not to overoptimize by trying to cram 20 keywords onto one short page. This is called "keyword stuffing" and Google may flag you for it. Click here to visit perth seo consultant.
Optimize Your Metadata
Metadata (your title tag and page description) are the first things Google crawls to learn what your site is about. It's also what users will see when your site appears in search results.
Your title tag tells users (and Google) exactly what to expect if they click on your link. Google displays up to 60 characters, so try to keep your title under that length. Be sure to include the main keyword you're targeting.
The meta description is the small block of text that appears under the title and URL. Include your primary keyword again and write one or two sentences describing a synopsis of what's on the page. Google will display up to 160 characters in the meta description.
If you include a featured image (you should!), be sure to add your main keyword to the image alt tag as well.
Check Out the Competition
Now that you've done some research and begun optimizing your site's pages, take a moment to study your competitors.
Do a search for one of the keywords you're hoping to rank for. Ignore the first five or six results (those are paid ads) and skip to the organic search results near the bottom.
Visit those competitor sites to study the way they're using keywords and structuring their content. Do they have a lot of long, rich blog posts or high-quality videos? Has the site been updated recently? Does it load quickly?
Scope out the competition to see what they're doing well — and how you can do better. This might include writing longer blog posts or optimizing your site for mobile use or load speed.
Improve Your Load Speed
Speaking of speed, did you know it's a prime component of law firm SEO? If your site hasn't completely loaded in three seconds or less, it's too slow.
If your site more closely resembles a tortoise than a hare, here are a few ways to pick up the pace:
Reduce or compress your images to 100kb or less
Load images as JPGs rather than PNGs
Minimize HTTP requests
Make sure all plugins are up to date
Remove any plugins or programs you no longer use
We understand that some of this is highly technical. If you're already feeling overwhelmed or wondering where you'll find the time, remember that you don't have to go it alone. A dedicated law firm SEO company like AGENT Digital can help with everything from keyword research to site speed.
Verify Your Google My Business Listing
Moving away from your personal website, a final way to optimize your law firm SEO is to claim and verify your Google My Business listing.
This is the listing that appears on Google maps when people search for lawyers in their area. A complete and verified listing includes your firm's address, phone number, website, and other important information. You can also add your logo and photos of your office or team.
Another bonus? Clients can leave reviews directly on your business listing, providing instant credibility and recommendations for your legal services.
Use These Law Firm SEO Tips Today
As a lawyer at a busy law firm, SEO probably isn't very high on your daily radar.
If you want to boost your visibility online and gain new clients, however, law firm SEO is a must. Use the SEO tips and tricks listed above to revamp your website for search engine optimization.
What if you lack the time or desire to figure it out on your own? Reach out to any reputable law firm SEO services and they'll be happy to help.
Now that you know all about SEO for law firms, what's next? Keep browsing our site for more great advice!