You don't really want to find out that your thermostat isn't working properly, because you woke up freezing in the middle of the night. Did we mention that it's the dead of winter?
However, as any homeowner knows, it's practically a rite of passage for your thermostat to act up at some point in time. But, that's no excuse for suffering for longer than you strictly have to.
You need to have the basics of thermostat troubleshooting down, so you can brag about it to your friends and showcase your functionality as an adult.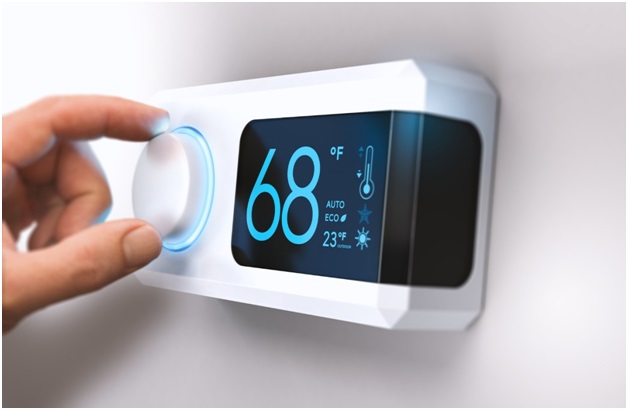 If you can't even differentiate between your thermostat and your washing machine, don't worry.
Keep on reading to learn the top five thermostat troubleshooting tips that will save you a lot of frustration in the future.
The King of Thermostat Troubleshooting Issues: Dead Batteries 
Before thinking that your thermostat is ruined forever, the first troubleshooting tip you'll want to check is changing your device's batteries.
If your batteries are as dead as a doornail, your thermostat won't be able to monitor your home's temperature, and it won't turn on your furnace.
It can save you a lot of angst to simply check if you have a low power warning on your device, and even if you don't see one, just replace the batteries anyway.
Loose Wiring
When it comes to improper installation issues that cause some wiring to get loose inside of your thermostat, you'll want to get your trusty HVAC contractor to take care of the problem for you.
You might feel tempted to DIY that one, but trust us when we say that there's a higher chance for you to cause permanent damage to your heating systems (as well as yourself) if you try to fix this on your own.
Sediment Buildup
If dirt, grime, and other unknown particles have accumulated to a degree where you're scared of them establishing their own colony, it'll definitely be affecting your thermostat and its ability to set temperatures accurately.
You can clean up the inside of your thermostat's cover, and remove as much of the grime as you can. Yet, you'll want to rely on a professional for the frequent maintenance and inspection of your thermostat.
Wrong Placement
It's essential that you correctly place your thermostat, so it can perform well.
Therefore, if your thermostat has been lingering in the direct sunlight, or near a heat source, you can't expect it to properly read your home's temperature.
Old Thermostat
It's natural to start experiencing more problems with an old thermostat than a new one.
As with any technical device, the older it gets, the higher the amount of wear and tear, the higher the chances of your thermostat breaking down.
Ready to Get Your Warm Home Back?
There is no reason for you to suffer through cold nights anymore.
Now that you're knowledgeable about the key five thermostat troubleshooting tips, you're in a better place to get the ball rolling and fix up your thermostat.
If you're still looking for additional tips on how to transform your home, we've got you covered.
Check out our home and garden section for the freshest tips and strategies that you could possibly need.