Who doesn't want to own a new car? If you cannot afford a new look, you can still fall in love with the car you drive every day. You have to do just a few things to pimp your car and make it into an even more beloved vehicle that reflects your unique self.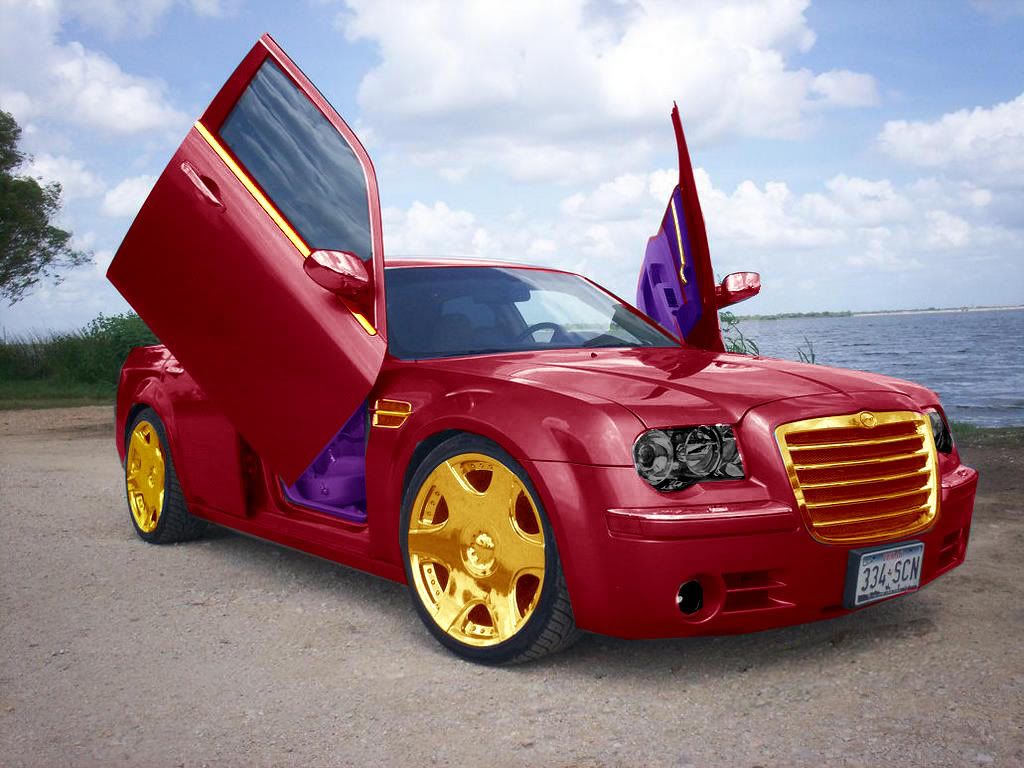 Modify the Exterior
Take a good look at the paint job on your current vehicle, and then imagine something completely different. You do not have to qualify for a spot on Garage Squad to redo the outside of your car.
Wrap Your Car
A car wrap can change all or a part of your exterior for much less than a paint job could. You can wrap the car partway, wrap just a panel or two, or even create racing stripes. You can even create a custom car decal
Wraps come in a wide array of colors as well, so you can choose something as wild as lime green or as conservative as your car's original color.
The beauty of an inexpensive wrap lies in the malleability: you can change the wrap for little money when you tire of the one you put on today.
Hood ornament
Hood ornaments of the 1980s separated the dull car from the unique. That little Jaguar or Rolls Royce ornament meant you had something special.
You can make your car stand out with a custom hood ornament in just about any shape and color these days. You could get your vintage or custom made in just about anything like your favorite football player or an angel. You could also get just about any finish including chrome and brass.
Spoiler 
Spoilers top the list of popular DIY modifications. The spoiler attached to the hood of your car will lower your car's overall pressure drag, allowing your car to move faster.
And even if you do not drive fast, you will look like you can with the right spoiler.
Install a Grill and Splitter 
Grills do more than filter big bugs and small birds. They're the teeth of your car front, giving it a unique look.
You can install an aftermarket grill in one of a variety of styles including mesh and billet. You can also add neon LED lighting behind your grill.
A splitter looks like an extension of your lower bumper ad helps lighten the weight of the front of the car. They also help you both drive faster and look faster, like a spoiler for the front of your car.
Insignia or Emblem
Custom insignias and emblems make your car your own, and they cost about an hour or two's worth of work. You pimp out your car with a cool block-lettered insignia or custom emblem for as little as $10 to $20 and show off your personal style.
Revamp the Hardware
Sometimes just a few switches of some basic hardware will add the bling you need to pimp out your car.
Pimped Out Windshield Wipers
You can replace your boring black wipers with brightly colored wipers. You can also add wipers that have lights on them or wipers with a wider blade than the manufacturers.
Replace Your Headlights
If your headlights need changing anyway, why not transform your car and improve the light efficiency of your headlights. You can do an HID retrofit kit or LED strips as well to bright your car to life.
If you do not want to change out the lights, you can also use headlight covers that change your look and protect your lights from the elements. You can also add a glowing line of LED lights for a cool under-body glow.
Install Chrome Wheels or Spinners 
If you're going to add anything to make your ride stand out, add new wheels. New chrome-plated wheels cost quite a bit, so start at the local salvage yard to see if you can find some cheaper ones before you shell out the cash for new ones. You may need CV Joints for Volkswagen Golf one.
Tint the Windows
Tinted windows will keep the inside of your vehicle cool and keep the outside looking cool. Keeps the inside of the car cool and keeps the outside looking cool. Plus this add on costs little.
Personalize License Plates 
Vanity plates label your car as uniquely yours. You can express yourself in a few words, and this add-on is legal and affordable in all states.
Cover the Interior
If the inside of your car smells or looks funky, you will not want to drive it. Think about what you can do to fix this.
Seat Covers
Seat covers are functional and aesthetic. They can completely change the look and the feel of your car.
If you drive in a place that has a true winter, a softcover in the right color will make your car even more comfortable.
You can improve the look of your car by matching the seat covers with your floormats and the steering wheel cover. Think anything from leopard print to alpaca fur, and the modification will cost little money.
Listen Up
To truly pimp out your car, you need to think on all levels of senses. Think about sound.
New Sound System
A new sound system is one of the most spendy upgrades because of the number of choices, but the right system will make you want to spend all day in your car.
You can have your vehicle looking, smelling, and sounding right with this final touch. For basics, you will need an amplifier, subwoofer, and head unit. To make it truly special, look for a unit compatible with your smartphone
Pimp Your Car Legally
As you consider the myriad of choices to make your car uniquely yours, ask yourself one question: is it legal. Every state has specific regulations on lights and tint, so before you lay down even the smallest amount of cash, make sure the fine you may receive won't make your upgrade not as cheap as you thought.
Also, check to make sure your modifications do make your car uninsurable. Some modifications will void your insurance.
If you have something that you just really want to be done to your car, consider professional installation.
If your car is damaged because of environmental problems, you should seek a professional repair. For example, if your car sustained hail damage, look into pdr also known as paintless dent repair.
Drive in Style
Very few people can afford a new car. As a result, many have fallen in love with what they can afford. When you pimp your car, you learn to show the world how much you love whatever you're driving.
For more interesting articles, visit our website regularly.