In warehouses and big construction industries, taking things from one place to another typically require lots of manpower and is also quite risky. That's when a construction machine comes in handy. A construction machine will make your job easy, safe, and quicker. While there are many machines available for such sites, the most common ones are lifting machines.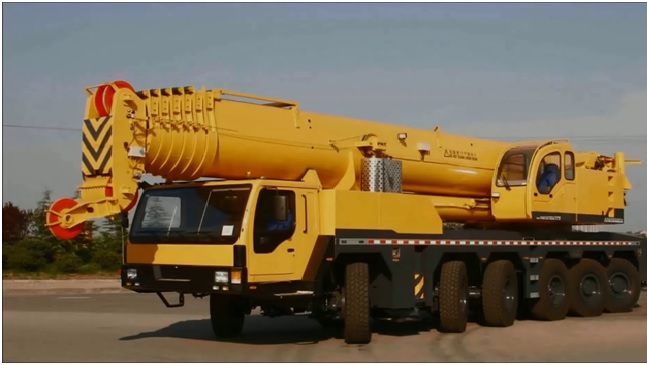 Such machines are designed with a specific lift radius, unique ground conditions, machine capacity, and more, making them accessible for places that are hard to reach. ABS has a strong reputation for providing high-quality diesel and electric boom lift hire.
Here are the most common types of lifting machines:
Forklifts: 
Also called a fork truck, this is one of the most powerful machines of builders. You can use it to move heavy things in a short distance using the two heavy metal bulges placed at the front of the machine.
Whether you want to move heavy objects into a warehouse or you want them in the construction industry, they will help you lift things that humans cannot.
With such impressive features, forklifts are an indispensable part of most construction sites.  However, its operation should only be handled by experts, which means you need certification like certify me online to get accustomed to these machines. Some of the most common types of forklifts available in the market are:
Warehouse forklift
Side Loader
Counterbalance Forklift
Telehandler
Industrial Forklift
Walkie Stacker
Order Picker
Paller Jack
Rough Terrain Forklift
Reach fork truck
Hoists:
Hoists are electro-mechanical devices that help in moving objects and aid in hanging loads.  These machines rely on pulleys and gear to transfer low force on long distances to a larger force applied on minimum distance.
The chain or rope attached to the device is usually a barrel or drum as well as pulleys or other gear so as to load the heavy blocks to other distances. This process of taking load is called reeving, and it also defines how the force of the load should be distributed. Some of the most common types of hosts are:
Manual hoists or chain falls, or hand chain-operated lifting devices
Powered hosts ( this come in three varieties viz. electric, air or pneumatic or hydraulic)
Flameproof hoists
Double rail hosts
Flexible trolley hoists
Crane:
It's a type of machine that is usually operated by using ropes, hopes, and chains, which are used to lift as well as to bring down the materials. Cranes are usually used to lift heavy objects and are used to transport them to other places. ABS has a strong reputation for providing high-quality diesel and electric boom lift hire.
These machines are usually controlled by an operator sitting in the cab who has a control system handy. Some of the common types of cranes used in the mechanical industry are:
Telescopic Crane
Mobile crane
Tower cranes
Truck mounted cranes
Overhead cranes
Rough terrain crane
Loader crane
Winch machines:
Another best heavy machine for loading heavy objects is a winch. It is used to tow vehicles or objects that are difficult to move.  In the situations where your truck gets stuck in mud or muck, a winch comes as one of the most effective pieces of equipment.
Moreover, it is used to change the weight of the wire link when towing the vehicle.  Some of the most common winches are snubbing winch, winch glider, air winch, and more. A winch is joined to the stationary part of the vehicle you just have to grab and hold the end of the equipment to connect it to the vehicle.
Telehandlers:
A Telehandler or a telescopic handler looks similar to the forklift, but the only difference is that its usage is more like cranes. Moreover, it offers increased versatility because of a single telescopic boom that you can extend upward and forward from the vehicle.
At the end of the boom, the Telehandler can easily attach other attachments like forks, lift tables, and buckets.  The forks are used to move loads to and from different places that are hard to reach for a conventional forklift.
This completes the list! Keep them in consideration whenever you need to lift heavy goods for the construction sites.