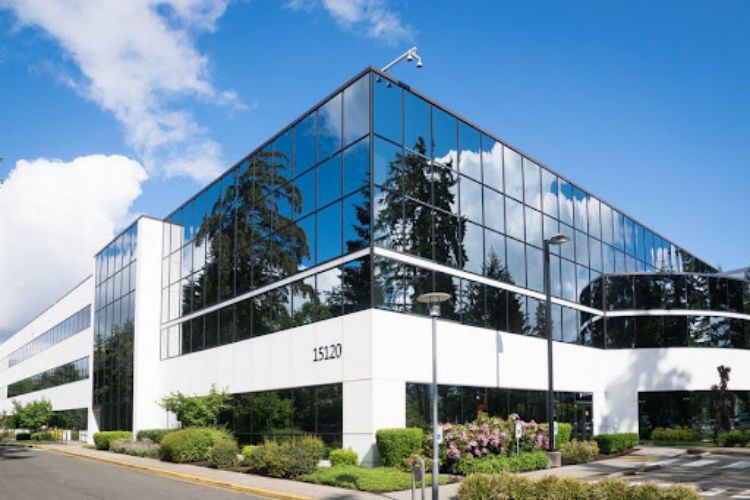 Construction projects in the United States have a more than $1.36 trillion value. 
Commercial real estate is a big sector of this industry. When you need a new office building that is created to your liking, you'll need to learn the ins and outs of these projects. 
Your business will thrive when you have new digs that you'll be proud to grow into. Here's what you should know about the construction of a new office building
Start With Your Business' Mission and Needs
The office building that you develop should fit your business and its purpose. Revisit your business' mission statement so that you remember what you provide and why customers rely on you. 
A company that focuses on core values like collaboration and sustainability should have layouts and building principles that back this. Your new office design should reflect the tone and needs of your company. 
Figure out what workspaces are ideal for your different teams, how much square footage you need, and which location is best for your new operation. 
Look Into Layouts and Floorplans
When you're trying to build an office, you need to look into quality floorplans and layouts. 
Consult with architects that can help you figure out the best floorplan and use of space in your office. They can help you come up with themes, and you can tour examples of their buildings in person. 
Today's office buildings are exploring unique layout options, such as:
Traditional industrial style spaces

Newsroom style layouts

Open and collaborative floor spaces

Artist loft design layouts

High-tech and futuristic layouts
Consider the number of employees that you have and how you'll make the best use of your space as you figure out the optimal design. 
Find the Best Builders
It's important that you also link up with building professionals that are the best at commercial office spaces. These are the professionals that will coordinate the planning of the project, in addition to putting the final pieces together. 
Make sure that they're approved by the Better Business Bureau (BBB) and that they have sound relationships with builders, banks, and suppliers. Builders can also match you up with construction staffing companies that will put together the highest quality team. 
Working with highly recommended office construction professionals can help you get the end results that you need. 
Incorporate Tech Features and Fixtures
Finally, make sure that you also incorporate the right tech and eco-friendly features that keep your new office building modern. Install LED lights that save energy and add visibility to your office. 
Having plenty of natural lighting in your building by installing windows and skylights will also save money and improve the mood in your building. 
Look into energy saver appliances, building automation, and other fixtures that keep your building up-to-date. 
Work on the Construction of a New Office Building
These tips are worthwhile when you're looking into the construction of a new office building. Take the time to coordinate with a few building professionals that put it all together for you.
Start here and use our other tips when you'd like to learn more about business, construction, and more.